Amid the ongoing Fourth Industrial Revolution, Vietnam is taking advantage of the ASEAN Smart Cities Network in order to formulate several policies on building smart cities and attracting deeper investment.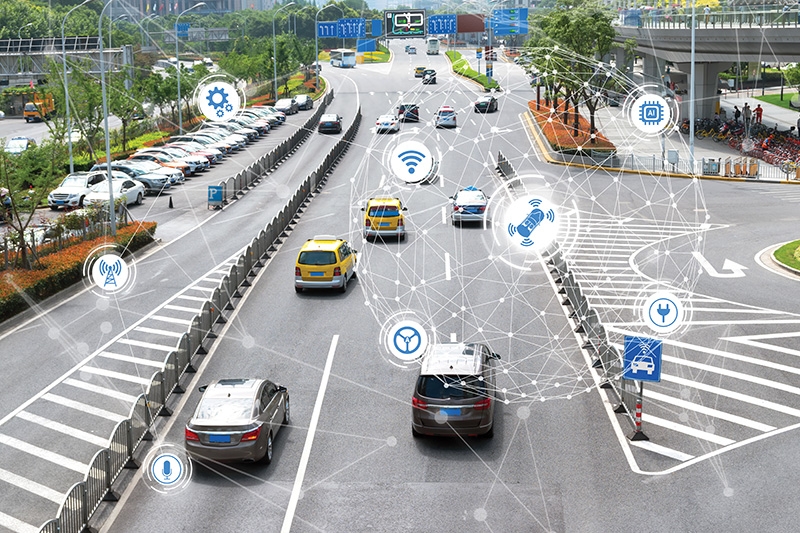 Major cities in Vietnam are developing into smart cities, improving the lives of citizens with Industry 4.0 technologies

The DUD's vice director Tran Quoc Thai told VIR that many of them have been successfully operating in some ASEAN nations and are now looking towards Vietnam. They have been working with the government to outline specific projects, which are focused on smart lights, smart traffic, smart buildings, and e-government, as well as assorted apps for entertainment, employment, social activities, and travelling.Since late last year, the Ministry of Construction's Department of Urban Development (DUD) has received several inquiries from large enterprises and financiers who are interested in applying smart solutions and technologies in major Vietnamese cities, mostly from Japan, South Korea, the United States, and Europe.
"They discussed some gigantic real estate projects covering thousands of hectares to be invested in by both domestic and foreign backers. If successful, they will apply state-of-the-art technologies via smart management methods," Thai said. "Moreover, some of these projects are even bigger than the one which is now under construction by locally-owned BRG Group and another Japanese firm in Hanoi."
Last October, BRG and Japan's Sumitomo Corporation began construction of a smart city in Hanoi with a total estimated capital of nearly $4.2 billion. Upon completion, the project will be characterised by smart technologies such as 5G, facial recognition, and blockchain, which will contribute to improving services in the capital.
Thai said, "One of the reasons behind investors' hunt for opportunities in Vietnam is that the country is part of the ASEAN Smart Cities Network (ASCN). Additionally, the country's efforts to build an e-government and attract high technologies for smart urban projects are highly favoured by many enterprises."
"Via the ASCN, Vietnam could gather massive experience from regional nations in building smart cities and attracting backers for relevant projects," he added.
A shared platform
Most of the ASEAN's growth has been driven by urban centres, with 90 million more people expected to move to large urban areas by 2030.
This rapid urbanisation comes not without its challenges as it has implications for traffic, water and air quality, poverty, and rising inequality, as well as people's safety.
This led to establishment of the ASCN in 2018, a collaborative platform where cities from the 10 ASEAN member states work towards the common goal of smart and sustainable urban development. A total of 26 cities from member states have joined the network, including Hanoi, Ho Chi Minh City, and the central city of Danang.
The ASCN aims to increase co-operation in the development of smart cities by sharing best practices and action plans for the next seven years, which has led to a framework for common development goals. The network also focuses on developing digital infrastructure and increasing connectivity in the region in areas such as electronic payments. Other areas of focus include city operations and energy and water conservation.
Besides that, the ASCN is also working with the private sector on feasible and commercially-viable projects, procuring funding from external partners. Member states will be required to enter into partnerships with external partners, including the World Bank, Asian Development Bank, Asian Infrastructure Investment Bank, and Global Infrastructure Hub.
Taking actions
The development and growth of Vietnam's urban areas takes place later and has been occuring more slowly than in a number of regional nations. Though the country's urbanisation speed is quick, development is different depending on geographical conditions. For example, the plain and coastal areas have developed more rapidly than the mountainous areas.
Currently, Vietnam has nearly 820 urban areas with different development levels. They are divided into five categories, ranging from cities under the central rule to towns of rural districts, as well as two special urban areas. Urban population is largely found in the large cities of the first category, accounting for 50 per cent of the country's total population.
However, the large population density has heavily burdened large cities in terms of infrastructure, with inflows of people from rural areas driving urban ones into unsustainable development. In order to cope with rapid urbanisation, Vietnam is currently developing 38 localities into smart cities.
"The country's joining the ASCN was a smart move, which has helped to formulate its policies and develop its cities into modern ones," said Thai of the DUD.
Lim Teng Leng, deputy director at the Centre for Liveable Cities under Singapore's Ministry of National Development, told VIR that ASEAN cities have taken concrete steps to harness smart solutions in various domains.
"For example, Hanoi's iParking app informs drivers about vacant parking lots at their fingertips and allows them to pay for parking with just a few clicks," Leng said. "Meanwhile, Danang assesses climate change risks and shapes its strategies in a data-informed manner."
According to Leng, many cities also have greater visions. During the ASEAN smart cities governance workshop, they put forth innovative solutions and ambitious plans, such as Danang's intelligent traffic control system to reduce congestion and improve logistical efficiency.
For the past nine years, Danang has consistently topped Vietnam's ICT Index, which ranks cities on their readiness for ICT development and application. The city plans to become a green city by 2025.
Danang is also working with FPT, the largest IT service company in Vietnam, on various smart city projects, such as traffic systems, hospital patient databases, and natural disaster management systems.
In addition, the city has developed solutions focusing on public transportation, water supervision, and residential management through their e-government system.
Elsewhere, Hanoi aims to be a smart city by 2030 and has decided to focus on four major sectors healthcare, education, transport, and tourism. In addition to the iParking app, the capital is also developing a digital traffic map to manage public transportation in the city.
In the education sector, 2,700 schools and universities have introduced electronic school reports, a family-to-school contact system, and an online enrollment system. Regarding healthcare, Hanoi was the first city to introduce e-documents in its health management system, with 900,000 records created so far.
Since the beginning of the year, focus has been placed on developing core infrastructure and smart applications, while the second phase until 2025 will focus on making the solutions operational.
Meanwhile, according to Leng, Ho Chi Minh City has developed its Integrated and Unified Emergency Response Centre to centrally co-ordinate and respond to emergency situations.
The southern metropolis aims to be the first smart city in Vietnam. For the next two years, it is focusing on cloud computing infrastructure, Big Data, building data centres, security centres, and an open data ecosystem.
In addition, the city is planning to introduce smart solutions in healthcare, food safety, education, traffic management, flood control, and law and order.
Thai of the DUD told VIR that numerous tech giants from Japan and South Korea will come to Vietnam to support the country in its development plans.
"Several companies have met with us and want to introduce solutions on public space management, housing development, and waste and water treatment," he said. "The investors are also working with leaders of many localities such as Hanoi, Ho Chi Minh City, Binh Duong, and Danang."
According to experts, besides the current smart city projects, a greater focus will be needed on issues such as the growing energy demand, water shortages, wastewater treatment, and environmental pollution, to achieve an inclusive and sustainable development model for Vietnam urban centres. 
The ASEAN Smart City Summit and ASCN Annual Meeting 2020 are some of the largest and most influential events on urban 4.0 in the ASEAN, which will be held in Hanoi on June 3-6 under the co-host of Vietnam's Central Economic Commission and Ministry of Construction. With the theme "Smart Cities - Towards community, national identity and sustainability for a cohesive and responsive ASEAN", the event features a summit with one high-level forum and conference sessions on smart city development; ASCN annual meetings; and a three-day international exposition.
As one of the event highlights, the high-level forum and conference sessions on smart city development will gather over 2,000 leaders from related ministries and central and local agencies in charge of smart cities in Vietnam, as well as seasoned worldwide experts, strategy consultants, and leaders from domestic and international enterprises. The summit promises to open up an ideal platform for visionaries across the ASEAN to spark insights on customising people-centric smart cities and delivering deeper international communication in order to achieve green growth.
Following its successful launch in Singapore and Thailand, the ASCN will come to Vietnam for its third edition with one ASCN mayors' roundtable and one ASCN annual meeting. The event expects to attract the participation of chief smart city officers from 26 ASCN cities and guest cities in Japan, South Korea, Russia, China, and the United States, along with high-profile delegates from ASEAN external partners and other international organisations.
Running parallel to the conferences, the International Exposition will be packed with the latest smart city advancements from 40 cities and 50 leading solution providers in the field of urban transformation. By joining the dynamic expo, visitors will have a chance to take a closer look at smart projects being deployed around the ASEAN and get immersed in cutting-edge technologies, including smart governance, technical infrastructure, ICT infrastructure, and advanced utilities.
Thanh Dat

The HCM City People's Committee has urged all districts to conduct programmes on smart city development, with specific targets, roadmaps and implementation measures suited to the characteristics of individual locality.

Smart city initiatives are already making their presence felt and proving the wisdom of such endeavors.