Experts, citing international practice, say it is necessary to set up a specific mechanism to control cross-border social networks strong enough to deter violators and favorable enough to ensure a fair playing field for all social networks.
Facebook, the largest social network on the planet, has 2.3 billion users, including 68 million in Vietnam.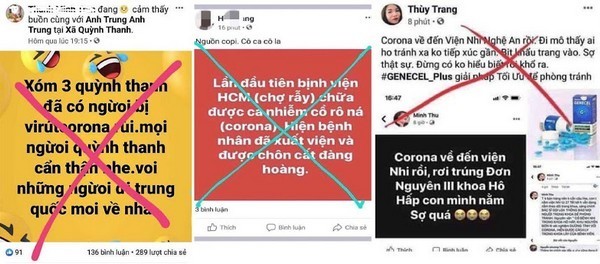 It is the place from which fake news and videos with bad content are distributed
Since it began in Vietnam in 2008, the giant has swallowed all rivals in the country.
However, Facebook not only brings the benefit of connecting the community, but also many other consequences. It is the place from which fake news and videos with bad content are distributed, and a place for illegal goods traders.
In Vietnam, Facebook can make big money by lending a hand to bad ads about unlicensed beauty centers, debt collection services, gambling, disguised prostitution and counterfeit money trading.
Facebook has been inadvertently lending a hand to people to sell counterfeit and fake goods by allowing livestreaming to sell goods ever since Covid-19 broke out.
The State Bank of Vietnam reported that as of 2018, Facebook and Google had revenue of $900 million from ads in Vietnam. Meanwhile, Vietnam earned no dong in tax from them, because Facebook doesn't have a legal entity in Vietnam.
Analysts believe that the amount of tax Vietnam fails to collect from Facebook is huge. In fact, this is a common problem of many countries as Facebook avoids tax by transferring its profit to tax havens.
In 2019, it only paid 28 million pounds in tax in the UK for revenue of 1.6 billion pounds.
Thus, European countries have decided to change the way of taxation by planning to impose e-tax on subjects that consume goods and services. This does not depend on whether there is a commercial presence or not.
While European countries are still fumbling for a reasonable solution, Southeast Asian countries have been at the forefront in taxing cross-border platforms and services, including Facebook and Google.
In August, Indonesia announced a 10 percent VAT imposition on Facebook and TikTok on revenue created in the country.
Vietnam has a foreign contractor tax (FCT), but the platforms don't fulfill their tax obligations. FCT includes VAT, corporate income tax (CIT) and personal income tax. To date, only Netflix has stated it will observe Vietnamese laws, including the tax obligation.
Minister of Information and Communication Nguyen Manh Hung has mentioned a solution believed to solve the problem to the root – identifying social network users.
"We consider this a radical solution so that users no longer think that members on social media are anonymous, so they have to be responsible for their behaviors on social networks," Hung said. 
Phuong Nguyen
Vietnamese people are shopping on social networks more than on e-commerce websites. The payment methods for goods exchanged on the social networks, however, remains very 'primitive'.

Social networks, including Facebook, have become the ideal environment for cybercriminals to seek profits by phishing.