The Ministry of Information and Communications (MIC) has released technical guidance on the personal QR Code to be used nationwide.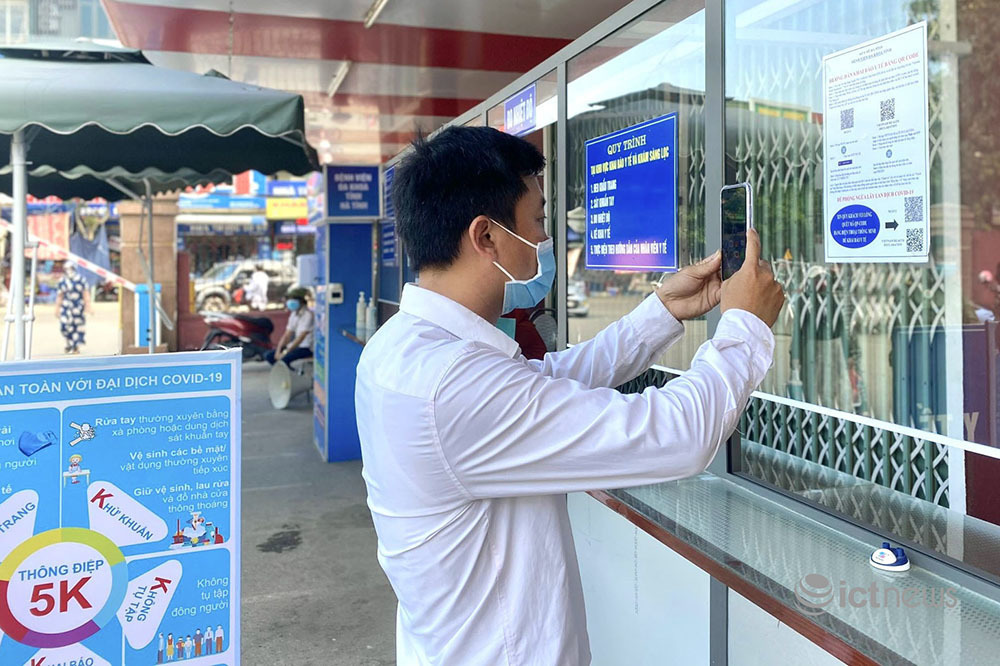 Implementing the Government's Resolution 78 released on July 20, 2021, MIC and the Ministry of Health have agreed to deploy an electronic medical declaration platform and check people's information management with QR Codes. Every citizen will be granted a personal QR Code for all anti-pandemic apps.
At a meeting of the Ministry of Public Security, the Ministry of Health (MOH) and MIC in August on the usage of software to watch the movement of citizens in pandemic zones and manage vaccinations based on the national population database, MIC said it had begun building the platform on managing and granting QR Codes, which will be used for all anti-pandemic platforms and apps (QRQG Platform).
MIC on September 11 released a decision on guidance on the technical requirements for the personal QR Code display module on anti-pandemic platforms and apps (version 1.1).
The document stipulates technical requirements for the personal QR Code display module, and guides the granting and use of personal QR Codes on platforms and apps.
Every individual using anti-pandemic apps and platforms will be granted a personal QR Code. The code can be used for appropriate individuals and institutions to read and trace relevant data to serve Covid prevention and control.
The platforms and apps must satisfy the requirements shown in the document. They also have to comply with Regulation 733 dated May 13, 2020 of the National Steering Committee on Covid Prevention and Control on medical record management declared by people on software.
It is expected that cities and provinces will loosen the lockdown and put some parts of the society back to new normal. And to keep the situation stable, the application of technological solutions, including the QR Code scanning, will be at the core.
People going to public places will have to scan QR Code. Offices, businesses, shops and service providing points, when reopening, must ensure entry/exit supervision with the QR Code.
The MIC's guidance to display and use one personal QR Code for all platforms and apps will create favorable conditions for every citizen and organization when implementing operations to prevent and control Covid-19.
A representative of the Technological Center for Covid-19 Prevention and Control said the platform to manage and grant personal QR Code is ready, but another week is needed for the apps to connect and synchronize data.
Van Anh

Many Covid-19 digital map systems have been created to provide people with official updated information.

While Da Nang, Bac Giang and Quang Ninh have been using It well to fight the pandemic, Hanoi has not deployed technology at the same level, especially for management procedures.