The Ministry of Public Security has identified more than 60 individuals and organizations that have illegally traded and used stolen personal data in cyberspace.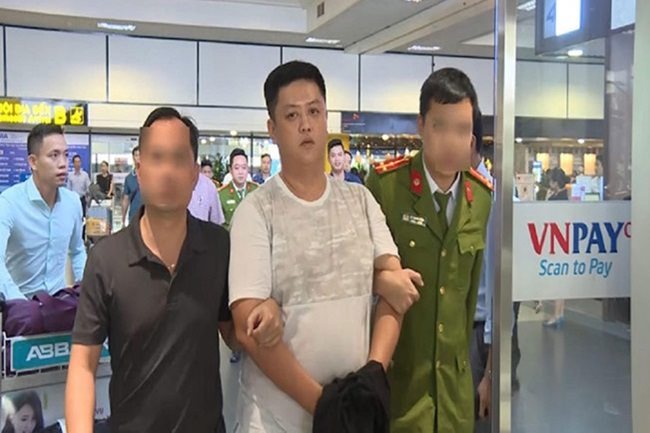 Phu Tho Province police officers arrest a group of people who have stolen information on the banking transactions of consumers - PHOTO: TNO
These individuals and organizations include providers of technical solutions, real estate brokers, banking staff and those who can access the portals of education organizations, securities companies and hospitals, Thanh Nien Online newspaper reported.
The Ministry of Industry and Trade is consulting with the relevant agencies on a proposal to build a Government decree on personal data protection. According to the ministry, the trading of private information is rampant in cyberspace.
Meanwhile, the Ministry of Public Security said that the current legal system is not strict enough in addressing violations related to the trade of private information.
Some entities have collected the information of their customers and transferred it to a third party. Some enterprises have directly gathered customers' information for analysis and trade.
They typically sell lists of names of officials, including those working for police, military and tax agencies; Internet users; students; teachers; and parents as well as information on banking transactions and business registrations.
The information may be provided by the internal employees of agencies, or traders collect private information using malware. SGT

With increasing technological developments, Vietnam is facing more cybersecurity risks that are threatening national security,

Organisations in Vietnam are facing longer downtimes from cybersecurity breaches, compared to the regional and global averages, according to Cisco's 2019 Asia-Pacific CISO Benchmark Study.