Internet service providers are bearing pressure as people's daily activities now rely more on the internet during social distancing.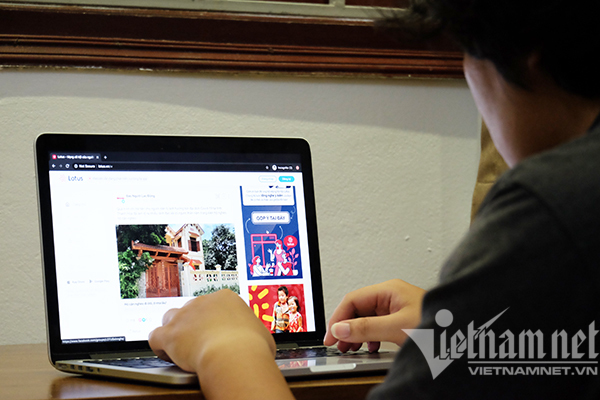 VietNamNet readers have been complaining about internet problems these days, especially the low speed.
Complaints about internet quality can be seen in chat groups of social networks. The common problem is the difficulty in accessing foreign websites. Some people said they cannot even watch videos on YouTube.
When VietNamNet reporters called VNPT to ask about the troubles with international transmission line, they were told that the internet service provider is having problems with the undersea cable.
"The incident occurred at 4 am of July 19 and is expected to be fixed by 8 pm of August 3. This has had little effect on international transmission capability, and domestic transmission lines operate normally," the representative of VNPT said, adding that the incident has affected users in all regions.
According to VNPT, since the beginning of July, the AEE-1 and AAG cable systems have faced incidents, leading to lower international internet quality of all network operators in Vietnam, including VNPT.
VNPT reported that its internet use capacity has increased by 20 percent compared with ordinary days, resulting in overloading in some rush hours.
In order to minimize the effects of the cable system incident on internet service quality and ensure quality for online working and learning, VNPT has used capacity from other cable systems and promoted the opening of a content delivery network (CDN) with content providers.
The AAG cable system has now been fully recovered and the international internet service quality has returned to normal.
To improve service quality, VNPT plans to increase the international cable capability by another 30 percent by the end of 2021 and promote the opening of CDN of the world's content providers.
VNPT has invested in a project on building SJC2 undersea fiber optic cable system with landing station in Quy Nhon. It is scheduled to be put into operation in 2022.
Asked about the incident on July 19 with the AAG, VIA said incidents occur often with AAG. However, this incident may have caused more impact because people are using the internet more than usual. 
Trong Dat

Vietnam's major telecom companies including Viettel, VNPT, Mobifone, CMC, FPT, Vietnamobile, and SCTV have announced a joint support package worth VND10 trillion ($435 million) for consumers across the country.