The Cyber Security Law strictly prohibits firms doing business on technology platforms to sell clients' personal information.
The US media has reported that the Federal Trade Council (FTC) has voted the fining of$5 billion related to the case that Cambridge Analytica obtained in an unsuitable way the personal information of more than 50 million Facebook users.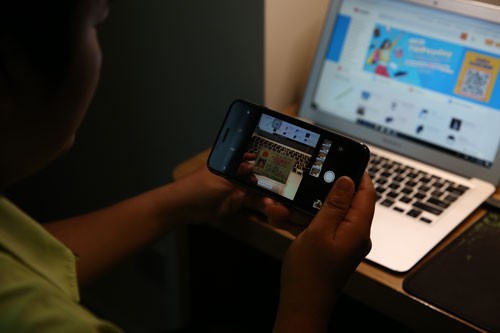 This story raises the concern that billions of Facebook users around the world, including Vietnamese, may have their personal information stolen for many different purposes.

Not only social networks, but online sale websites also quietly collect users' personal infomration and use for their purposes.

Nguyen Van, 45, in district 2, HCMC, said some days ago, when she flew from HCMC to Hanoi, she received many messages, offering the pick-up service from the airport to the central area.

"I wonder why the service providers know my phone number and my name," she complained.

The protection of users' information depends on service providers' management and operating policies. So there is high latent risk of information insecurity.
Most recently, security experts warned about the popularity of FaceApp used by hundreds of million of people around the world. When users agree on the conditions to use FaceApp, their personal information can be collected by FaceApp and used for its purposes.

Ngo Tran Vu, CEO of NTS Vietnam, the distributor of Kaspersky Vietnam, said people should learn carefully about provisions before using Facebook or any other social network, and they need to understand that when using social networks, this means that they will share personal information with others and will be watched 24/7.

Besides, the apps that people use daily such as e-hailing, food ordering and games can also ask users for the right to exploit the information in the list, friend list. And they have hidden additional software running concurrently.

"Apps are not absolutely safe. Users need to carefully consider the terms about compensation before agreeing to attach personal payment cards to apps. The risk of hackers attacking the apps is possible and we must determine the rights of users when this happens," Vu said.

An expert from Athena, a well known cyber security center, also said if using the apps which require to declare personal information, users would have high risks of having their personal information abused. Personal information proves to be valuable asset which could be sold to third parties for profit.

"Businesses can make fat profit from selling information. This is the reason for them to regularly launch new apps: they can attract more users and collect more information from users." he said.

According to Ngo Tuan Anh, vice president of BKAV, the nation's leading cyber security service provider, the protection of users' information depends on service providers' management and operating policies. So there is high latent risk of information insecurity.
Mai Lan

As a regular buyer of television and online sales channels, Nguyen Thanh Thuy has provided mobile phone numbers and home addresses to receive goods, but she did not expect her personal information to be passed on to a third party.

Prime Minister Nguyen Xuan Phuc affirmed that Vietnam is ready to help Cuba build a cyber security supervision centre during a reception in Hanoi on May 2 for Cuban Minister of Communications Jorge Luis Perdomo Di-Lella.