Authorities in Lam Dong Province are investigating the destruction of a pine forest in the area after various violations were found in community-based forest management.
Bao Lam District People's Committee has proposed to recover all 231 hectares of forest land which had been allocated to the households in Village 4, Loc Phu Commune.

The initial investigation results show that 231 hectares of land were allocated to nine households. However, in reality, only two households are minding the forest now. They also didn't follow the approved plan in forest management.

As of now, 42.55 hectares have been encroached upon and 24.62 hectares have been lost. They plant industrial trees wrongly on 78.39 hectares and there are signs of illegal land transfers.

The forest rangers and the Department of Natural Resources and Environment were asked to recover all of the lands and transfer it to the Management Board of Dam B'ri Protection Forest. The local authorities must also find ways to recover the encroached land and investigate the violations and identify the individuals responsible.

However, during this time, the pine trees are still being taken down. Many of them are 30-60cm wide. Some trees that were decades old were also cut down and burnt. In other areas, the pine trees are being killed for coffee plantation.

Some photos of the pine trees being destroyed: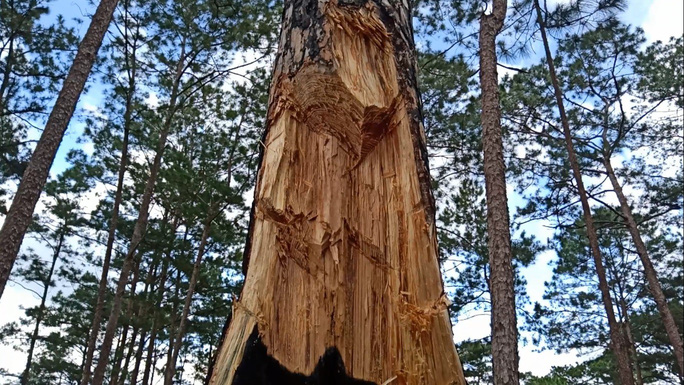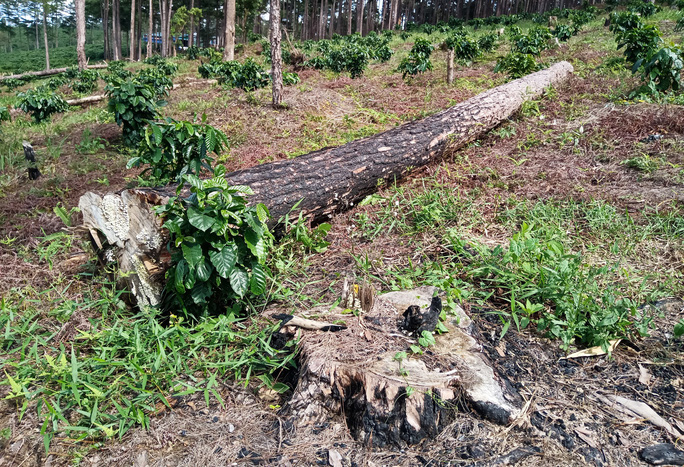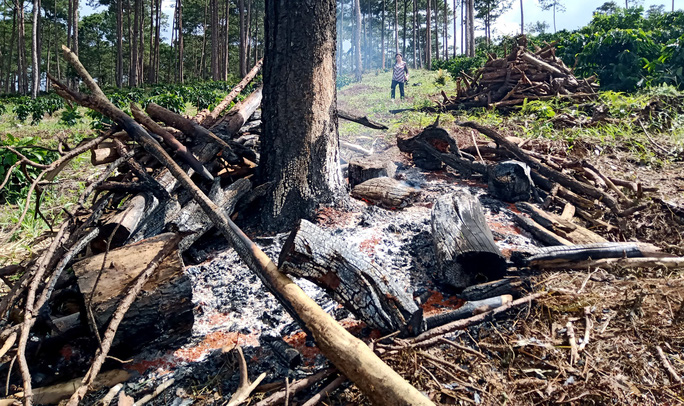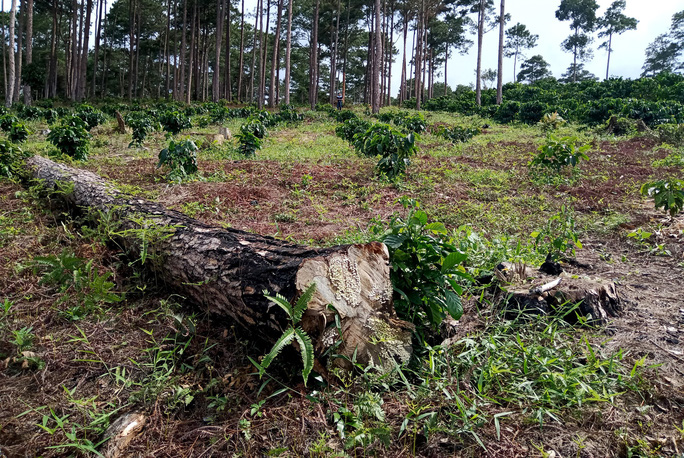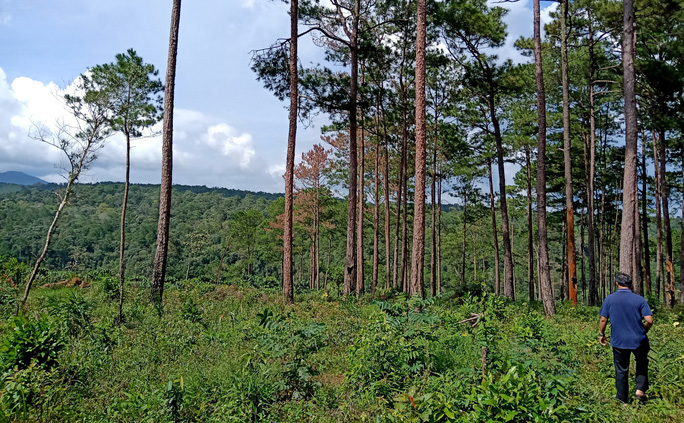 Damaged pine trees 

Nguoi Lao Dong/Dtinews