A 1 km-long severely polluted stream is directly discharging waste water from a coal mine into Ha Long Bay.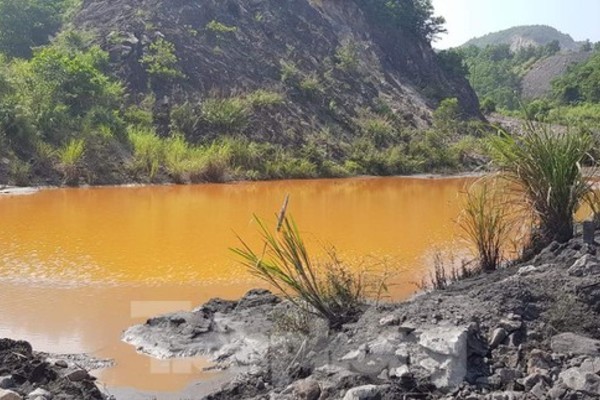 Polluted stream directly discharges waste water from a coal mine into Ha Long Bay.

Locals in Ha Khanh Ward, Ha Long City, have made a complaint to the media about the polluted stream caused by Hon Gai Coal Company's coal mine.
According to the locals, the stream used to be very clean. However, since early 2018, the water started turning yellow and brown. They are worried about their health and have filed complaints to the authorities many times but there are no results.
The stream meets the discharge point of Quang Ninh Thermal Power Plant before running straight to the sea.
Le Trung Toan from Hon Gai Coal Company said this area used to be Bac Vang Danh Coal Mine, however, it had stopped operating in 2016 and the Ministry of Natural Resources and Environment closed the mine in August in order to restore the environment. 
Hon Gai Coal Company built walls and tried to seal the doors of the mines. It is thought that the polluted water still leaks out due to poor work. Toan also admitted that the water hasn't been treated and is contaminated with iron and some other heavy metal compounds. The reservoir of the mine has deteriorated badly.
There is no solution to deal with pollution yet.
According to Resolution 155, individuals and organisations can be fined up to hundreds of millions of VND for discharging wastewater wrongly. Dtinews

Disposable plastic products will be replaced by products made of environmentally-friendly materials by business facilities in Ha Long Bay in the northern province of Quang Ninh from September 1.

The Ministry of Natural Resources and Environment has issued a written request to the People's Committee of Quang Ninh Province urging local agencies to strictly handle violations in Ha Long Bay.