Heavy rains carrying waste has resulted in serious pollution in the La Nga River in the southern province of Dong Nai, leading to mass fish deaths.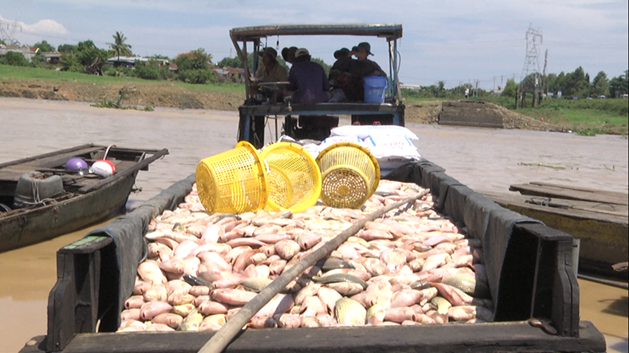 The dead fish on La Nga River
Up to 81 fish farming households from La Nga and Phu Ngoc communes in Dinh Quan District had reported 977 tonnes of dead fish. The fish included catfish, red tilapia and carp, were mature and ready to be sold.
The incident led to losses of billions of Vietnam Dong to local fish farming households.
According to provincial authorities, water and fish samples were collected for testing. It was torrential rains on May 15-16 swept away with wastes into the river, worsening the pollution which would kill fish.
Authorities of Dinh Quan District will officially publicise the case of the fish death as well as discuss ways to support the affected households.
At the same time of last year, around 300 tonnes of fish in the river were also found dead.
As of last December, the provincial People's Committee spent more than VND12 billion (USD516,000) to support affected households in Phu Ngoc and La Nga communes.
Lao Dong/Dtinews

For the past 2 years, the massive number of death in the fish population in artificial breeding farms on the La Nga river, Dinh Quan district, Dong Nai province has been leaving local fishermen devastated.