The Nature Education Centre recently announced the findings of a programme on the assessment of the spread of wildlife violations in 42 districts of nine provinces and cities with the involvement of 12,840 trading establishments.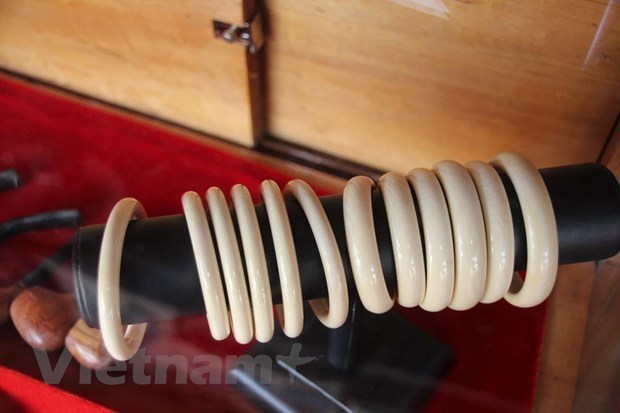 Bracelets made from elephant tusks sold publicly - Illustrative image
The programme, which was started in 2013, found that Can Tho city in the Mekong Delta detected the highest rate of violation, 16 percent, and Ho Chi Minh City and Thua Thien – Hue province the lowest, with respectively 8 percent and 7 percent. It is noteworthy that Hanoi authorities successfully dealt with violation cases with the highest rate – 65 percent.
Violations include advertisements and trade, the illegal keeping or storing of wild animals and their parts. All violations will be updated on a database in this field.
Deputy director of the centre Bui Thi Ha said her office conducts the surveys and assessments periodically and the reports on the findings serve as a mechanism that provide information to local leading officials on the work in their localities. The centre hopes local People's Committees to continue strengthening the work to ensure that no establishments violate the ban on the trade of wild animals.-VNA