The Qualcomm Vietnam Innovation Challenge was launched at a webinar on March 12 to promote technology innovations among startups.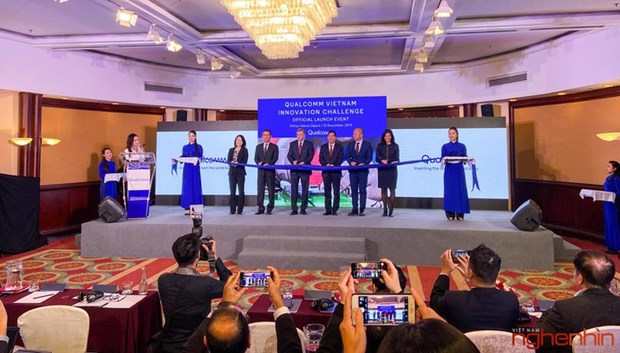 At the launching ceremony (Source: VOV)
The event was scheduled to be held in Ho Chi Minh City but was taken place as an online conference due to the outbreak of the acute respiratory disease caused by SARS-CoV-2 (COVID-19).
The challenge is designed for all companies creating new products in 5G, internet of things, artificial intelligence, smart cities, wearable and virtual reality devices.
Startups could register online on the website of Qualcomm Vietnam.
Ten startups will be selected from now to late April 2020 and the result will be announced in one or two months later.
The final winners are expected to be announced in December 2020.
The total award is worth 375,000 USD.
According to Qualcomm experts, Vietnam has emerged as one of the fastest-growing innovation and technology development hubs in Asia in recent years.
Promoting the startup spirit and technology innovations will help Vietnamese firms move further and realise their global ambitions, they said./.VNA

Investment in Vietnamese start-ups is growing sharply with millions of dollars pledged in 2019 and the first two months of 2020, according to Singaporean venture capital firm Cento Ventures.

Three years ago, Tran Thi Hoang Anh from Central Highlands' Gia Lai Province decided to give up a job as an accountant to establish her own business.