PhD Mai Van Khiem, director of the National Centre for Meteorology, Hydrology and Weather Forecast talks to on the need to raise the quality of the weather forecast.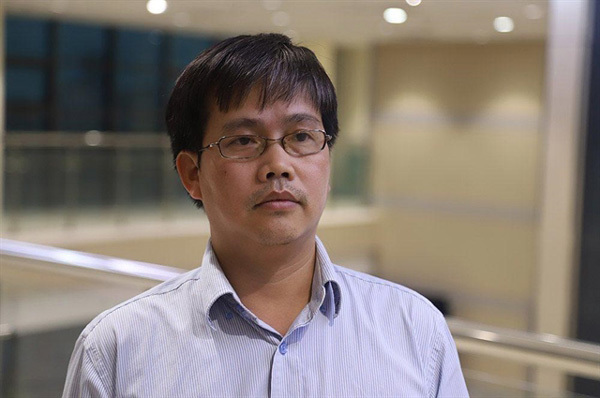 Mai Van Khiem
Do you have any comments on weather forecasts and natural disaster warnings in Vietnam recently?
Vietnam has achieved remarkable progress in weather forecasts for three days ahead and weather warnings for up to five days. Adding to that weather forecasts bulletins have delivered weather warnings on heavy rains or heatwaves up to 2-3 days in advance. These weather bulletins have been highly appreciated by anti-natural disaster offices and the public.
How does the National Centre for Meteorology, Hydrology and Weather Forecast plan to improve?
We'll advise the Ministry of Natural Resources and Environment to ask the Government to continue to pour investment into the national monitoring network at sea, in the mountainous regions and urban areas.
In addition, we have instructed all affiliated offices nationwide to update their technology to create more reliable weather forecasts. We hope that pretty soon our weather forecasts will be more detailed for each commune and city nationwide, particularly abnormal and dangerous weather.
Can you give us some weather predictions for this year?
We have forecast that the monsoon season in 2020 will come later than previous monsoon seasons. From March to August there will be between three and five tropical cyclones in the East Sea. In April and May, stormy weather, coupled with lightening, is likely to hit all northern provinces and cities.
The mean average temperature in Vietnam from March to August this year will be higher from 0.5-1 degrees Celsius than the mean average temperature for many years before. In March, the temperature in the north and the northern central region is likely 1-2 degrees Celsius higher compared with the average mean temperature in the same period for many years. In the first half of March, the northern region is likely to have a short cold weather spell. Meanwhile, provinces in the northern and central regions are likely to face an early heatwave.
Regarding rainfall this year, in the first six months of 2020, total rainfall nationwide will be lower than that of the last six months of 2019.
From March to August, the central region, the Central Highlands and the southern region are likely to be hit by serious drought and seawater intrusion. — VNS

Saltwater intrusion in the Mekong Delta might reduce between late March and June this year, according to Phung Tien Dung, head of the Hydrological Forecasting Department for the Central, Central Highlands and Southern region.

The drought in the dry season this year will be quite harsh and water shortage may occur in many places. The central region may face serious water shortage from June.

Prolonged droughts have made adverse impacts on the lives of people in the central region of Vietnam.