Many people continue to swim at a rubbish-strewn man-made beach in the northern province of Quang Ninh's Ha Long City.
After heavy rains on Monday, a great amount of litter which was brought from Ha Long Bay has covered Bai Chay man-made beach. Different kinds of rubbish, including plastic bottles, nylon bags, pieces of sponge and branches of tree float on the water.
However, thousands of tourists, including children, still played and swam there during the Reunification Day and May Day holiday.
Ha Long is a tourist city, but it lacks beaches for visitors. The city has three beaches, but Tuan Chau and Bai Chay are manmade. To enjoy real beaches, tourists need to come to Co To or Quan Lan Island which is some 1.5 hours from Ha Long City by boat.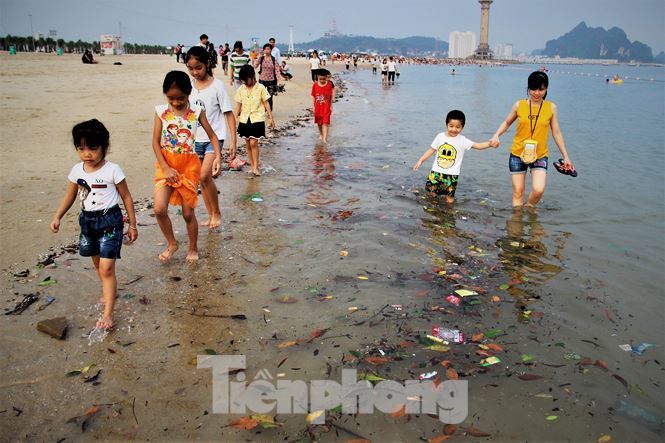 No workers clean the beach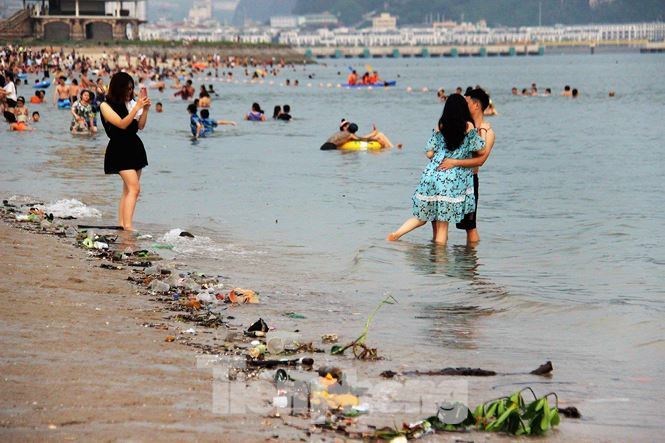 Children exicted to play in the water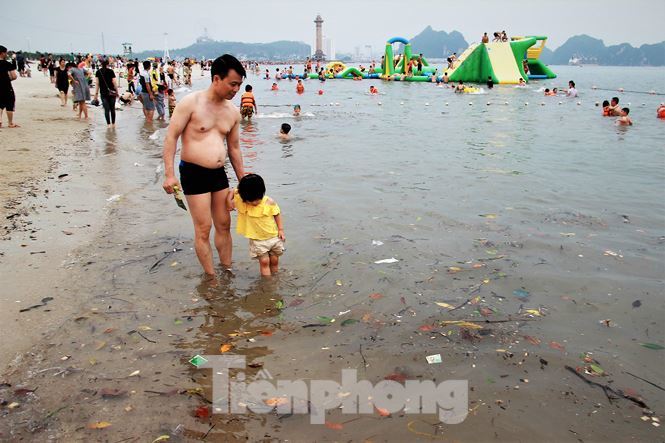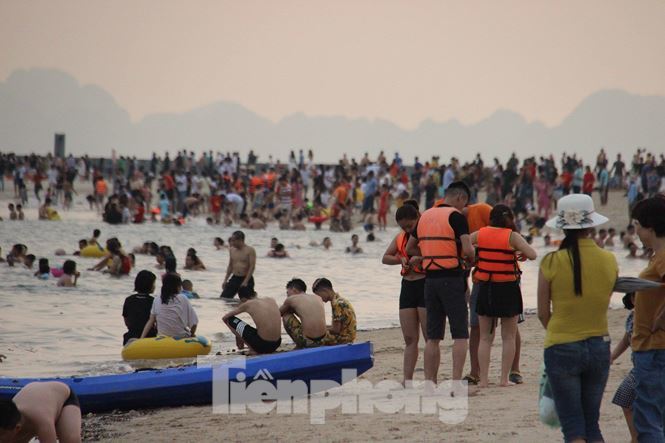 Young peple taking photo on the beach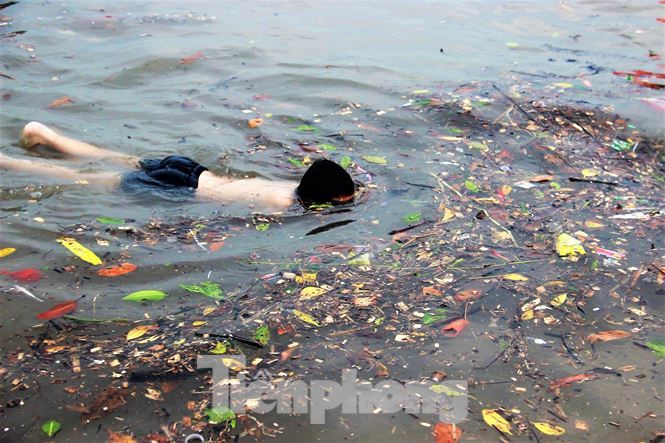 Children swim in the water full of litter
Tien Phong/Dtinews