A female scientist at the age of 38 and a man in his 70s have been awarded the professorship title.
The youngest female professor

Once recognized as the youngest female associate professor in 2012, Nguyen Khanh Dieu Hong, a chemistry – food technology scientist from the Hanoi University of Science and Technology, has once again made a record when becoming the youngest female professor this year at the age of 38.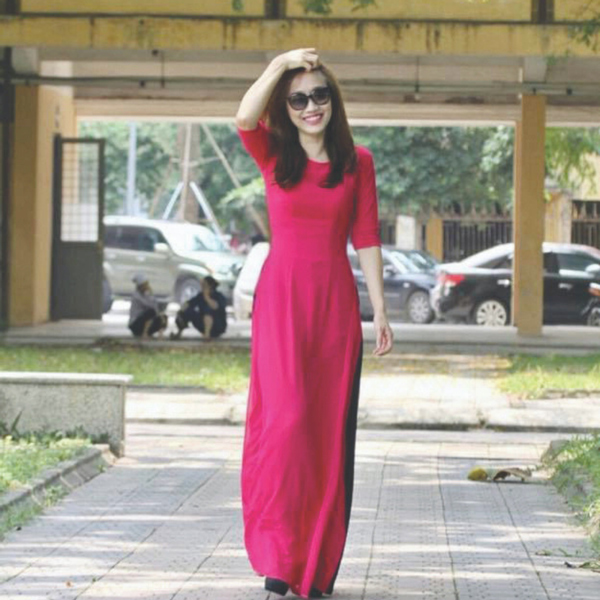 Prof Nguyen Khanh Dieu Hong

She obtained a doctorate in chemistry at University College London (the UK) in 2007 and became a postdoctoral student at the Royal Institution of Great Britain.

Hong presided over 10 scientific research projects funded by the British Government, Vietnamese Government, British Council and Newton Fund of the UK. She is the author of six books, of which four are domestically published and co-author of two books published in New York, and co-author of five inventions/technological solutions.

Asked why she returned to the University of Science and Technology to conduct research, while many friends of hers stayed to work in the UK, she said working at the university was a dream she has been cherishing since her childhood.

"My home is close to the school. Since I was a kid, I have come here to play and climb the trees. When I grew up, I chose to study at the school. This place is attached to me, I love this place," she said.

The oldest professor

The oldest candidate recognized as a professor this year is Do Van Luu, born in 1944 in Hung Yen province. His research is in Mathematics and he is currently working at Thang Long University.

He has had many positions, including Math research officer at the Institute of Mathematics, collaborator at the Institute of Mathematics, Deputy Director of Institute of Mathematics and lecturer at Thang Long University.

His research interests are: Multi-objective optimization, Equilibrium problem, Variable inequality problem and Non-smooth analysis.

The professor has had 61 scientific research works published in Vietnamese and international journals.

The special professor

Prof Pham Duc Chinh in mechanics major now works at the Institute of Mechanics belonging to the Vietnam Academy of Science and Technology.

The professor, born in 1958 in Nam Dinh, followed higher education in Belarus, the former Soviet Union, when he and his foreign instructor had many articles published on journals.

He received a Humboldt scholarship (Aachen, Germany) in 1999 and Fulbright scholarship (Princeton, the US) in 2002. He has had 100 international publications in the field of mechanics. His work "Consistent limited kinematic hardening plasticity theory and path-independent shake-down theorems" was published in the International Journal of Mechanical Sciences. 
Mai Lan

"I am asked why I continue to publish scientific articles while I have had more than 130 articles. I never set a target for the number of articles. What I am striving for is high-quality articles," said Nguyen Van Hieu, a famous young scientist.

Having worked with dedication in neurology for more than 55 years, Professor and People's Doctor Le Duc Hinh has made great contributions to the national healthcare system and to enhancing Vietnam's place in the world of neurology.