Almost all Vietnamese people will use smartphones by 2020, according to Minister of Information and Communications, Nguyen Manh Hung.
Chinese smartphone players quickly gain ground in Vietnam
Vietnamese-made smartphone market sees progress
Smartphone market saturated, distributors now selling FMCG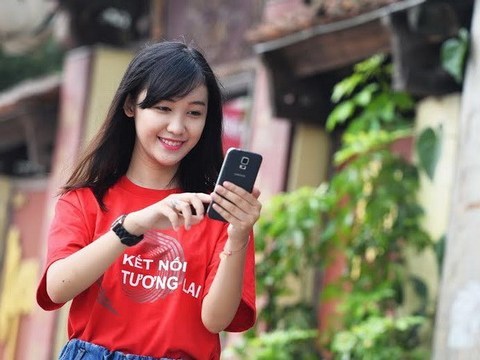 Most Vietnamese people will use smartphones by 2020. — Photo vietnamplus.vn
Hung said he instructed the Viet Nam Telecommunication Authority (VNTA) to build a new strategy for the industry's development with an aim to improve Viet Nam's ranking in the world market.
He said it was time for Viet Nam to have a new telecom strategy to improve its ranking. The only strategy was competitiveness. It should have solutions to encourage the big three firms of Viettel, VinaPhone and MobiFone to create changes, thus promoting development of the mobile phone market.
The minister said telecom network providers should have long-term investments for their development.
He proposed to accelerate the development of daily data packages.
VNTA was required to study experiences from international organisations to have new and exact calculations on the number of internet users in Viet Nam as well as ICT Development Index to have improvements for the country's telecom market. — VNS