The southern region, including HCM City, is suffering from a heat wave which is predicted to peak in late March and early April, according to the Southern Hydro-Meteorological Station.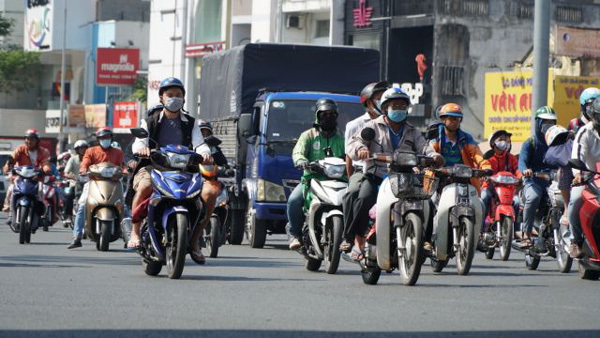 Temperatures in HCM City have reached 34-35 degrees Celsius amid a heat wave that threatens to last more than a month.
Le Dinh Quyet, deputy head of the weather forecast division at the Southern Hydrometeorology Station, said the number of hot days and the intensity of UV radiation are predicted to rise this year.
The dry season in the southern region normally lasts from December to the end of April.
"Hot weather has been reported across the south-eastern region since mid-February," Quyet said.
Temperatures in the region could rise sharply between February 21 and 23.
In HCM City, they could reach 36 degrees Celsius at the end of this month.
In March, the hot weather would worsen, Quyet said.
"Temperatures in the south-eastern region are often higher than in the south-western region."
They could rise above 38 degrees Celsius in the region, and to 37-38 degrees in HCM City, the station said.
Exposure to the sun should be limited between noon and 3pm when UV radiation is strongest, according to experts.
People should wear hats, protective clothing, face masks, sunglasses and sunscreen if they need to go outside, they warned. — VNS

Summer has just begun but residents in Hanoi have already felt the worst of it when the temperature surged to 38 degrees Celsius in the midst of the scorching heat wave at noon while the heat on the road was recorded at up to 50oC.

The drought in the dry season this year will be quite harsh and water shortage may occur in many places. The central region may face serious water shortage from June.