Nearly 4,000 doctors and trained volunteers have joined 'Thay thuoc dong hanh' (Companion physicians) network to give support to Covid-19 patients in HCM City, Hanoi and Binh Duong province.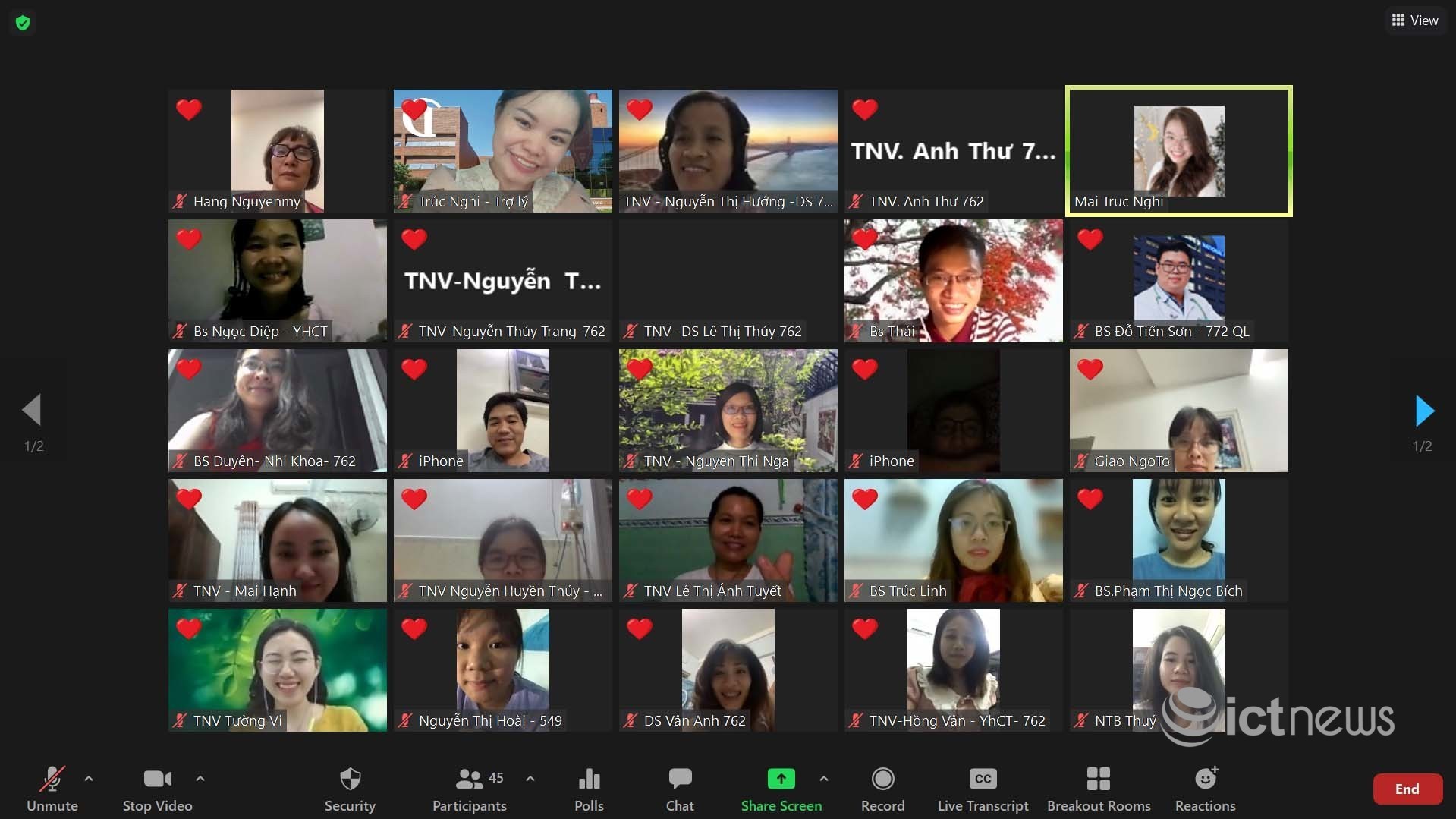 The network was established by the Central Vietnam Association of Young Physicians and the Covid-19 Rapid Response Information Team to mobilize social resources to give advice to Covid-19 patients and people at high risk of getting infected, and intensify medical support to provinces under lockdown under Directive 16.
Most of the patients served cannot be brought to medical units because the infections have just been discovered, or because medical facilities are overloaded.
They also include patients under monitoring at home, after initial treatment at medical facilities; people who have had contacts with F0 cases and have symptoms of Covid-19 but have negative testing results; and people at high risk because they live in a close atmosphere with patients.
They are vulnerable because they don't know about their situation or when they need to be hospitalized; don't know whom to call for advice during home quarantine; or cannot contact medical facilities if their situation becomes severe, and may panic.
At first, 'Companion physicians' operated in HCM City, the Covid epicenter. Later, it reached out to Binh Duong, and since August 19, has been available in Hanoi.
The technology is used as an online switchboard and a real-time work coordination tool for volunteers. It helps thousands of doctors and nurses advise patients in real time; records and shares results; and analyzes data, provides more information about severe cases, and assists the health sector in coordinating emergency resources.
More than 50 technology volunteers for the network around the world conduct data management, streaming and analysis, and data security. Features are also updated daily and tailored to needs.
With the connection portal, physicians can make calls from a distance to take care of patients. Hanoi and HCM City residents can call the switchboard 1022 to access medical care from the doctors of the network.
From August 1 to the end of August 16, 368,000 calls were made by nearly 4,000 volunteers and physicians throughout the country. Nearly 70,200 patients received medical support from a distance, including 720 F0 cases, which turned severe and received timely emergency treatment in HCM City.
Van Anh

As many as 13,579 people reporting coughing and high temperature on medical declarations turned out to be positive cases, amounting to 40 percent of total cases of the city.

This is the message the Minister of Information and Communications Nguyen Manh Hung conveyed when delivering a speech at a ceremony launching Telehealth, the platform that allows medical examinations to be conducted from a distance.