Authorities in Dak Lak Province have released two elephants which were used in the tourism industry.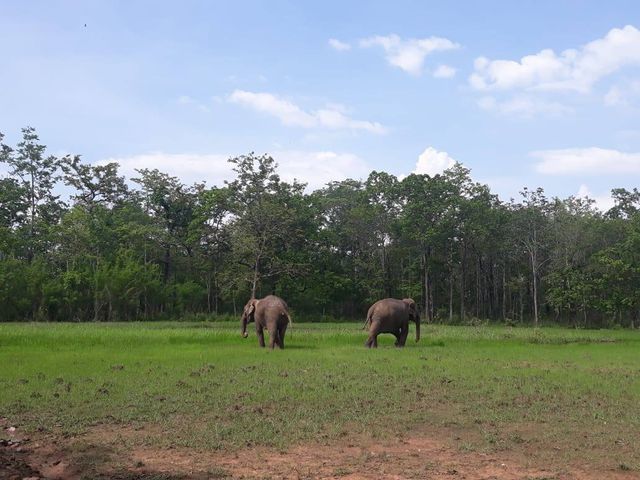 Two elephants released into the national park
Vu Duc Gioi, deputy director of the Centre for Environmental Education and Services under the Yok Don National Park said on July 1 that they had received two elephants.
Animals Asia signed an agreement with Anh Duong Company to release the two elephants from Ban Don Eco-tourism site into Yok Don National Park. One of the elephants is already 60 years old and the other one is 37 years old.
"These elephants have weak health and can't digest food well. They will die soon if they are forced to keep working. After being released, their health is expected to gradually improve," Gioi said.
Animals Asia and Yok Don National Park signed an agreement to implement an elephant-friendly tourism model to protect the elephants from tourism activities from July 2018 to July 2023.
The managers of Yok Don National Park must not use three elephants for tourism activities and let them roam free. Tourism firms can let tourists observe the elephants in their habitat in their tour. Dtinews
Thuy Diem

More than 1,000 trees of five species of native timber trees and wild plants have been planted on 20,000sq.m in the Dong Nai World Biosphere Reserve as part of an effort to improve the habitats of elephants and other wildlife.  

The battle against elephant tusk traffickers remains difficult as the violators are protected by corrupt officials who take bribes.

Elephant tusks are available in many places, from souvenir shops and jewelry shops to tourist sites. But the sales there are very small compared with transactions via online markets.