Tens of thousands of tonnes of untreated garbage at Bãi Nhát landfill is contaminating the environment in Côn Đảo District, Bà Rịa-Vũng Tàu Province.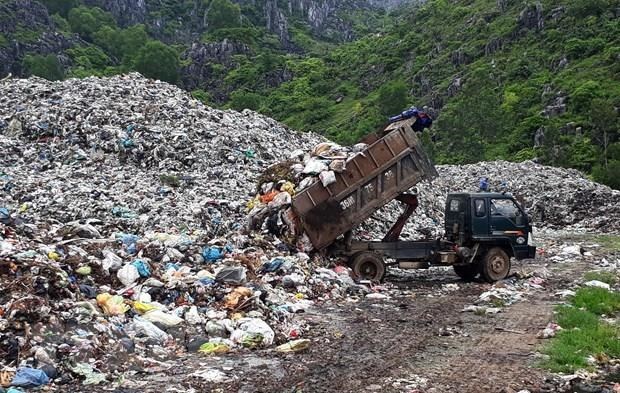 Photo for illustration. Thousands of tonnes of garbage have not been treated in Côn Đảo District, threatening the local environment.
By the end of March, the amount of waste in the landfill was about 70,000 tonnes, with 15 new tonnes generated each day, vietnamplus.vn reported.
On Thursday, vice chairman of the provincial People's Committee Lê Tuấn Quốc worked with the local People's Committee and relevant departments to find a solution.
Quốc asked the local government to consider plans to transport waste to the mainland or to burn about 40 tonnes of garbage each day.
The local authorities were told to calculate the cost of transporting and treating waste as well as a plan to quickly build a waste treatment plant in the locality.
Côn Đảo District People's Committee has proposed three plans for garbage treatment.
The most feasible option is to transport the garbage by ship to the mainland for treatment at the concentrated waste treatment area in Tóc Tiên Commune, Phú Mỹ Township.
This plan would allow prompt treatment of waste at the landfill. The process could be completed this year.
Transporting and treating the waste would cost some VNĐ70 billion (US$2.97 million) from the provincial budget.
According to local authorities, all of the garbage from Côn Đảo District is collected in landfill, which has covers area of ​​3,800sq.m.
The landfill is nearly overloaded after more than 20 years of use. Only about 300sq.m remains unfilled.
Burying waste at the landfill has allowed wastewater to seep into the surrounding area, causing serious pollution and threatening the environment of nearby Bãi Nhát beach, vietnamplus.vn reported. – VNS