Authorities in Phu Quoc Island are finding new dumping sites for the increasing amount of waste produced.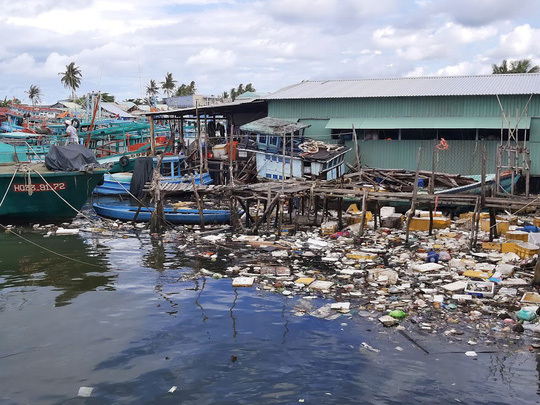 Phu Quoc struggles to search for new dumping sites
Huynh Quang Hung, vice chairman of Phu Quoc District, had sent two official documents to agencies and firms about the problem.
About 150 tonnes of rubbish is discharged every day in Phu Quoc. The Phu Quoc Waste Treatment Plant stopped receiving more rubbish while Ham Ninh and An Thoi dumping sites are already overloaded. The authorities still have no idea how to deal with over 100 tonnes of rubbish.
Hung then asked Cuu Long Investment and Development of Environmental Technology JSC and Saigon Sovico Phu Quoc Holdings Co. to help with the problem by letting them dump 120-130 tonnes of rubbish daily in one month at Ong Lang dumping site.
On June 8, Phu Quoc District authorities launched a campaign to clean up plastic waste in the area. The campaign attracted many volunteers. The local authorities also called for investors to waste treatment projects and started more programmes on how to limit the use of plastic garbage.
A movement to clean up the island once a month also received support from the locals, firms and state officials.
Nguoi Lao Dong/Dtinews

A campaign to promote the fight against plastic waste and release of aquatic species to the nature was launched in Phu Quoc island district of the southern province of Kien Giang on June 8.  

Many tour operators operating in the Japanese market have expressed interest in taking their customers to Phu Quoc Island due to its beauty but have voiced concern over the pollution there.  

Authorities on Phu Quoc Island are seeking ways to save rivers and canals which are dying from pollution.