Vietnam plans to reduce 35 per cent of its Hydrochlorofluorocarbons (HCFCs) consumption by 2024 in an attempt to protect the ozone layer.
Vietnam strives to eliminate substances harmful to ozone layer
Vietnam committed to reducing greenhouse gas emissions: official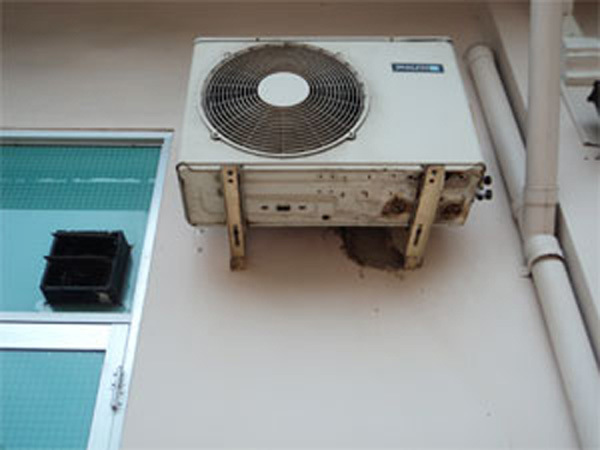 Illustrative image -- File photo
This was the main target of the second stage of the country's HCFC phase-out plan, officially launched yesterday in Hanoi.
HCFCs are used in several industries, including refrigeration and air conditioning, fire extinguishers, foams, and solvents.
Under the plan, about 80 companies will receive support to change technologies in order to cut down the usage of 1,000 tonnes of HCFC-22 (a refrigerant widely used in the seafood processing industry) by 2024.
Tang The Cuong, head of the Climate Change Department under the Ministry of Natural Resources and Environment said that the launch ceremony was in response to the International Day for the Preservation of the Ozone Layer (September 16).
Cuong said Vietnam, one of the five countries suffering the most from climate change, had constantly made efforts to protect the ozone layer and mitigate the impacts of climate change for many years following the Montreal Protocol as well as the United Nations Framework Convention on Climate Change.
On September 4, the Government issued Resolution No 64/NQ-CP to officially approve the Kigali Amendment to the Montreal Protocol on Substances that Deplete the Ozone Layer, he said.
The approval of the amendment showed the responsibility of Vietnam in implementing the protocol as an active member, he added.
Carrying out the amendment would help Vietnam eliminate millions tonnes of carbon dioxide, contributing to the global efforts to protect the Earth's climate and reduce greenhouse gas emissions, he said.
Stefanie Stallmeister, Operations Manager for the World Bank in Vietnam said she highly appreciated efforts that Vietnam had made to change technologies and production methods to protect the environment and ozone layer.
Vietnam officially signed the Montreal Protocol on Substances that Deplete the Ozone Layer in January 1994.
The protocol came into force on January 1989 and has been ratified by 197 parties, including 196 states and the European Union, making them one of the first universally ratified treaties in the United Nation's history. VNS