Local skygazers will have the unique opportunity to witness the peak of the Lyrid meteor shower, the dusty trail of a comet which as a centuries-long orbit around the sun,
 with the event set to take place sometime between the evening of April 22 and the morning of April 23.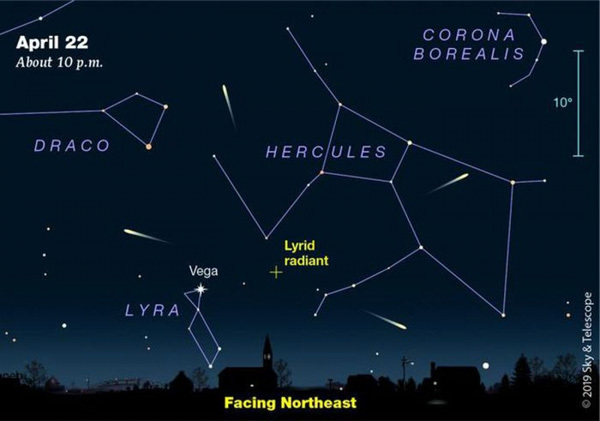 Vietnam will welcome sight of Lyrid meteor shower on the evening of April 22.
According to Space.com, as is typical with the majority of meteor showers, the peak viewing time is likely to be just before dawn, although the Lyrids will start to be visible at around 10 p.m. on April 22 until 6 a.m. on April 23.
Roughly 10 to 20 bright meteors are expected at the peak, with each one appearing approximately 15 to 20 minutes apart.
Lyrids is renowned for being one of the oldest meteor showers which dates back some 2,500 years. The source of the meteor shower is particles of dust which have been shed by the long-period Comet C/1861 G1 Thatcher, which orbits the sun once every 415 years.
VOV

Astronomy lovers in Vietnam will have the chance to observe the annual Geminids meteor shower which is due to peak in the early hours of Monday, Dec. 14.