Vietnam won a gold prize and a silver prize at the categories of corporate social responsibility and digital content at the ASEAN ICT Awards 2019 (AICTA) on October 24 in Vientiane, Laos.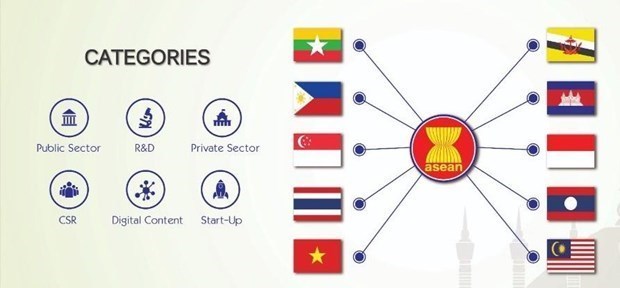 The winners were the ViettelStudy online learning social network and Hocmai.vn- an online learning platform owned and operated by HOCMAI Education Inc.
ViettelStudy is a 3-in-1 platform that includes a social network foruser identification, a training management system and e-commerce to helpeducators connect and collaborate with students and their parents.
Hocmai.vnis a personalised and customised online learning platform with full learningsupport facilities. Based on the ability of students, the network makessuggestions for appropriate learning pathways.
Vietnam's leading ICT firms such as Viettel,VNPT, FPT, Misa and HOCMAI registeredto compete in 16 categories at AICTA 2019 – the highest number since the awardstarted.  
Vietnam has won prizes at the awards in all categories in theprevious years. Notably, in 2018, the Da Nang-based Duy Tan University won asilver prize in the R&D category.
The AICTA, an initiative approved at the ASEANTelecommunications and IT Ministers' Meeting in 2012, aims to seek andhonour creative ICT products and solutions that can be applied in reality,helping promote technological application and enhance trade relations amongASEAN countries./. VNA