Vietnamese digital map Vmap, developed by the Vietnam Post Corporation, debuted during a ceremony in Hanoi on October 1.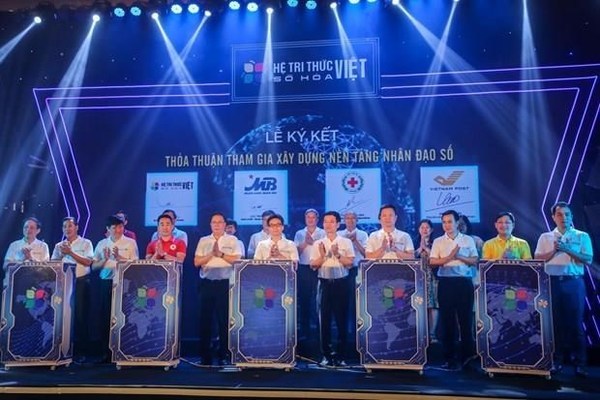 At the event
It was part of the digital Vietnamese knowledge system project under the Prime Minister's Decision No.677/QD-TTg dated May 18, 2017.
Unlike existing map and GPS platforms, Vmap displays detailed addresses in urban, remote or mountainous areas.
Up to 120,000 post staff and young people collected information for three months, creating a data of over 23.4 million addresses nationwide.
Vmap is now only available on web platform.
On the occasion, the iNhandao project commissioned by the Vietnam Red Cross Society was also introduced.
It uses Vmap to build a collection of correct humanitarian addresses, thus helping philanthropists' efforts target the right persons.
Speaking at the event, Deputy Prime Minister Vu Duc Dam expressed his hope that more projects like iNhandao will help connect philanthropists and those living in need together for not only material but also knowledge support./.VNA