The world last year recognized great achievements by many Vietnamese teachers who live in Vietnam or other countries.
1/ The International Centre for Theoretical Physics (ICTP) in October 2019 gave Ramanujan Prize to Prof Pham Hoang Hiep from the Vietnam Mathematics Institute. This is the prize given annually to mathematicians under 45 years old from developing countries.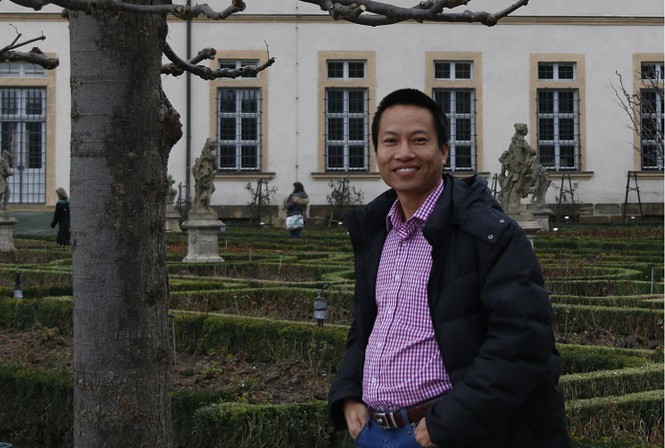 Prof Nguyen Xuan Hung


The award was given to recognize outstanding achievements by Hiep in the field of complex analysis and his important organizing role in the development of mathematics in Vietnam.

Hiep has a doctorate and received the professorship title in 2017 at the age of 36 to become the youngest professor in Vietnam.

Hiep is now the director of the international center for training and mathematics research operating under the sponsorship of UNESCO.

The world last year recognized great achievements by many Vietnamese teachers who live in Vietnam or other countries.
2/ 6,216 scientists in different research fields with high citation indexes from 60 countries in 2019 have been recognized. Some Vietnamese scientists found their names in the list, including two scientists working as lecturers for the universities in Vietnam.

One of them was Prof Bui Tien Dieu, a lecturer at a university in Norway and Ton Duc Thang University in Vietnam. The other was Prof Nguyen Xuan Hung, who worked for a university in Taiwan and the HCM City University of Technology in Vietnam.

In September 2019, Hung was listed by the US-based PLOS Biology, an ISI science journal with the IF (impact factor) of 9,163, as one of 100,000 leading scientists in the world.

Hung, whose field is computational mechanics, is the only scientist on the list living and working in Vietnam. This was the sixth consecutive year Hung found his name in the list of scientists with highest numbers of citations.

If counting Vietnamese-origin scientists, besides the two professors, Vietnam would have another five scientists in the WoS' list, including Prof Vo Van Anh (Swinburne University, Australia) applied mathematics, Tran Phan Lam Son (RINKEN Institute, Japan), biotechnology, Nguyen Son Binh (Northwestern University, the US) chemistry, Nguyen Thuc Quyen (California University in Santa Barbara, the US) chemistry and Ngo Huu Hao from Sydney Technology University, environment engineering.

3/ Nguyen Duc Thanh from Connecticut University in the US was recognized by MIT Technology Review as one of the under-35 innovators in the field of biotechnology and medicine.

Thanh successfully converted self-digestible macromolecular compounds (used to make absorbable sutures in medical operation) into special forms/structures with "intelligent" functions for medical applications.

The research results by Thanh and his colleagues have been published in prestigious journals such as Science and PNAS. The achievements have also been reported by leading news channels, including New York Times, The Guardian and BBC News.
Mai Lan 
Universities and local authorities spend big money on scientific research, but the results remain unclear.

Prof Nguyen Thanh Liem, head of Vinmec Research Institute of Stem Cell and Gene Technology and one of top 100 Asian scientists 2019, says that Vietnamese are quite capable of carrying out scientific research at the international level.