The water quality in Hanoi's West Lake has improved after being treated using Japanese nano-bioreactor technology.
The technology was applied to the West Lake
The technology was applied to the West Lake and the heavily polluted To Lich River of Hanoi since May 16. A pilot area of 1,000 square metres of surface area was surrounded by metal plates which were buried deep inside the mud on the bottom of West Lake.
At first, when the equipment was run to clean the lake, the mud was still intact, keeping the metal plates stable to separate the pilot area from other parts of the lake. However, after a while, the mud decomposed and cracks appeared at eight different places on the plates.
Because the untreated water leaked in, the equipment had to work over the expected capacity. The leak was discovered and dealt with from June 23 to 26. The data of the past month was deemed inaccurate due to the incident.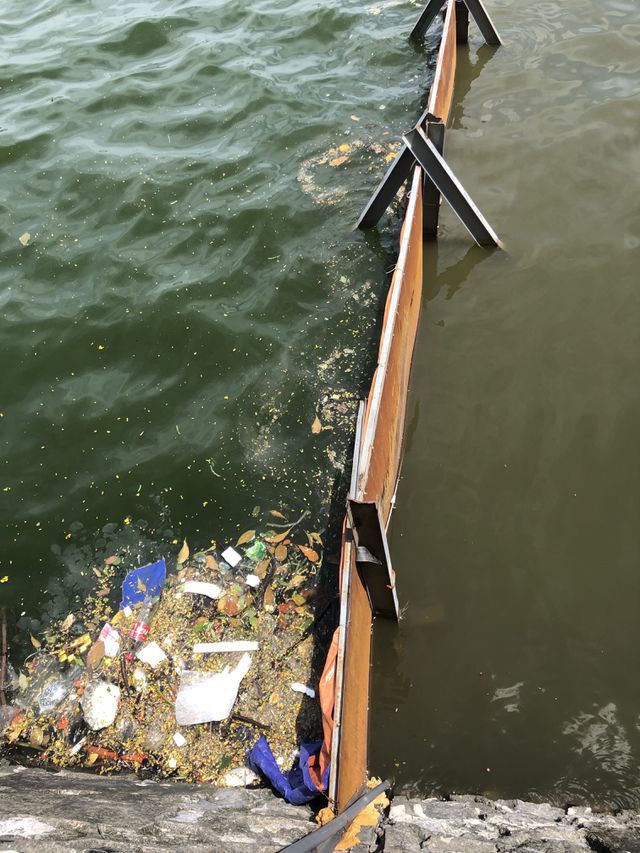 The treated water (right) and the untreated area
In order to assess the effects of the technology, the National Centre for Water Resources Planning and Investigation has taken a water sample on July 1 to compare with the sample on May 14. The results show that all the pollution have reduced greatly and met the national technical regulations on surface water quality.
The Biochemical Oxygen Demand (BOD5) index downed from 23mg per litre to 16.2 mg per litre, the Chemical Oxygen Demand (COD) also decreased from 61 mg per litre to 43 mg per litre. The number of coliform bacteria decreased from 7,300 MPN per 100ml of water to 150 MPN. The number of E.coli bacteria also decreased from 290MPN to 4MPN per 100ml of water.
The dissolved oxygen concentrations were ideal for fish and other aquatic species.
With the nano-bioreactor, the water quality in the West Lake will be good for 25 years. It will not need additional treatment, the mass fish death incident will be prevented.
Takeba Akira, consultant of the Japan Environment-Trade Promotion Organisation said only when the water inside the lake was treated and the oxygen concentrations increased that pollution could be prevented. When the equipment was put directly under the water, the lake has been turned into its own waste treatment plant. Dtinews
Nguyen Duong

Hanoi Sewage and Drainage Ltd. Company on July 9 discharged more than one million cubic metres of water from West Lake into To Lich River.