Authorities of the Central Highlands provinces have found coaches illegally transporting wild animals.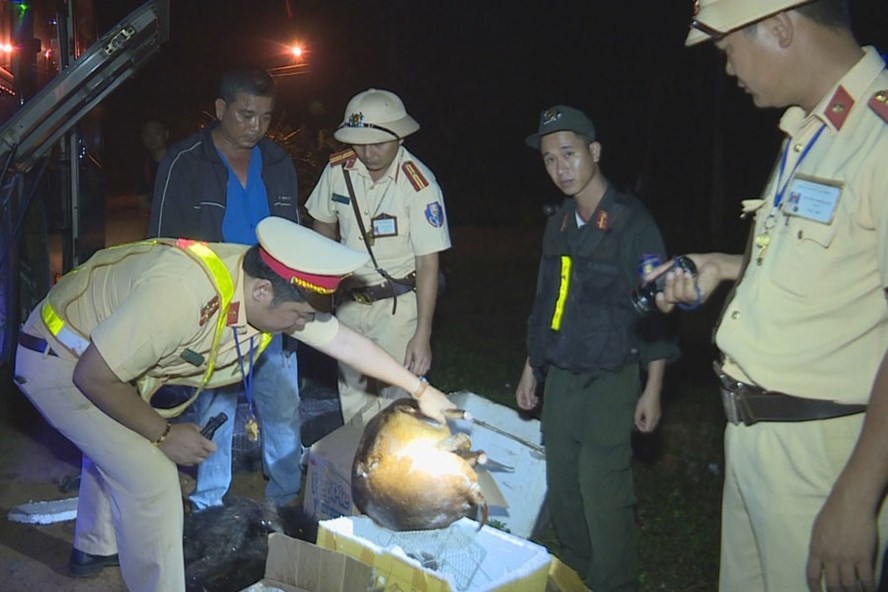 A wild animal trading case in he Central Highlands region found 
Over the past two weeks, traffic police in Dak Lak Province have busted five illegal wild animal trafficking cases. 
On October 25, the police in Krong Buk District seized a coach driven by Pham Ngoc Ha, 43, which carried two carton boxes containing eight dead monkeys. 
Ha said that the monkeys belonged to Nguyen Thi Sam, 51, who was among passengers on the vehicle.
According to Sam, she had bought these animals with a total VND5.4 million (USD234.78) from a local person for making the bone glue.
On October 27, Krong Buk District's police also caught around 100 bamboo rats hidden in a passenger bus. The driver failed to show any legal papers for the animals.
Lieutenant-colonel Hoang Anh Tuan said Dak Lak Province's Traffic Police Board had organised raids following reports from local residents. The animals were hidden on top of the vehicles or luggage holds.
Tuan added that the trading of wild animals, tobacco and firecrackers would continue rising from now to the Lunar Tet Holiday.
Most of the seized coaches recently travelled from the Central Highlands to HCM City. Dtinews
Laodong/Dtinews

Nearly a decade ago, Vietnam lost its last rhino. Since then, the country has made great efforts to combat wildlife trafficking and protect biodiversity. 

Vietnam remains a hot spot for wildlife hunting and trafficking despite efforts to curtail it.