Wild monkeys have been flocking to tourist sites to seek food in Son Tra Peninsula in the central city of Da Nang which is posing dangers for both tourists and the animals themselves.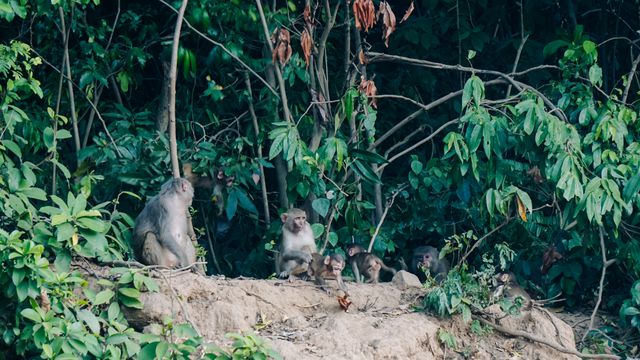 Wild monkeys in Son Tra Peninsula often come to seek for foods at local tourist sites 
Visitors to the Linh Ung Pagoda recently can see hundreds of wild monkeys coming from the nearby Son Tra Mountain to seek food at a dumping site.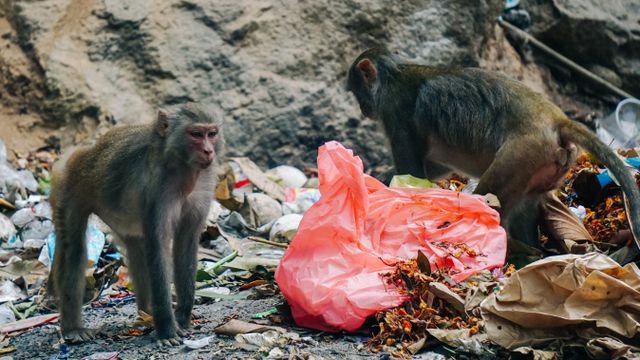 Two monkeys seeking for foods at a dumping site near Linh Ung Pagoda
A vendor in Son Tra, Nguyen Van Hung, said that many tourists are feeding wild monkeys with human food and so the animals visit daily instead of looking for foods in the forest.
"The monkeys are not afraid of humans," Hung said. "They are often seen scavenging in dumping sites for leftover food, or running after visitors and snatching their bags. The Son Tra Peninsula Management Board have installed warning signs which tell visitors not to feed wild animals but many just ignore."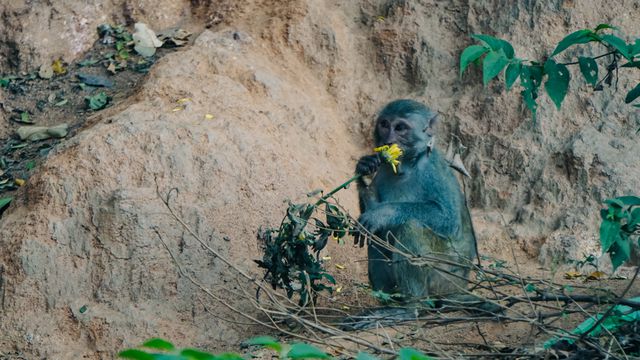 While visitors may face attacks by the hungry monkeys, experts have warned about the animals being exposed to diseases from unsuitable foods.

According to an expert with the GreenViet Biodiversity Conservation Centre, Bui Van Tuan, the fact that the monkeys are no longer searching for food in their natural habitats indicates a big change in their behaviour.

"Food from the trash dumps might be spoiled or contaminated, which can make the monkeys sick as their immune systems aren't equipped to deal with these kinds of food," Tuan told the Vnexpress Newspaper.

"Many monkeys have lost their fur which might be due to different reasons, including food from the trash dumps that is too salty," Tuan added, warning that the this could spread within the monkey colony and even to other species in the Son Tra Nature Conservation Centre.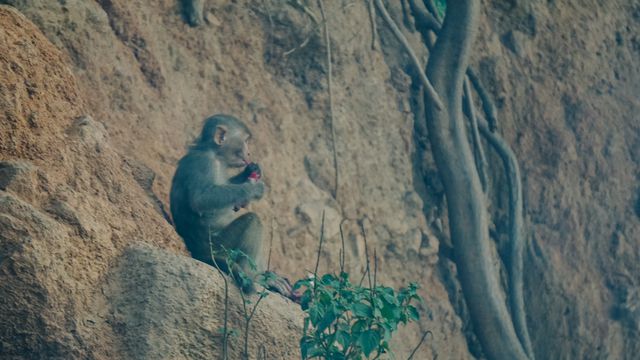 Phan Minh Hai, deputy head of the Son Tra Peninsula and Danang Beaches Management Board said that they have asked for co-operation from travel companies to raise visitors' awareness of the situation.

Residents and visitors in Son Tra should not feed the monkeys, Hai said. Dtinews
Thanh Van