The expansion of Foxconn's investment in Vietnam may lead to the eventual production of iPhones in the country.
Foxconn Technology Group (Hon Hai Precision Industry Co. Ltd.) has decided to rent 10 hectares of land in Dong Mai Industrial Zone (IZ) in Quang Ninh province to set up its factory. Harry Zhuo, CEO of Foxconn, said the factory will specialize in assembling TV screens. It has estimated investment capital of $26 million for the first phase and 3,000 workers.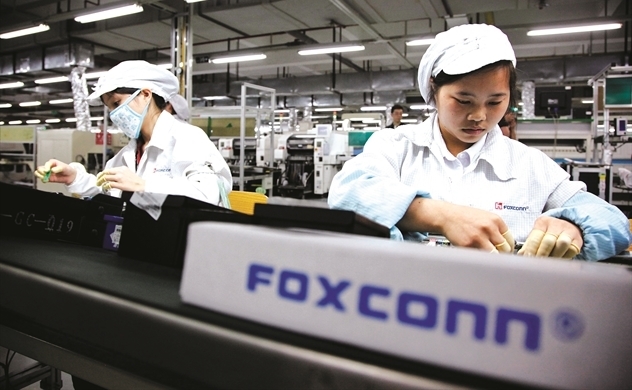 He said the business results will determine whether the company will expand further in Vietnam.

The Taiwanese group, which has the largest scale in the world in the electronics, IT and computing field, is determined to expand its production facilities in Vietnam in the context of the US-China trade war.

Vietnam is seen as a new global production base. In the electronics sector, big names such as Intel, Samsung, LG, Canon and Panasonic operate factories here.

About half of the total number of Samsung's mobile phones are made in Vietnam which brings one third of Samsung's global revenue. 

The expansion of Foxconn's investment in Vietnam may lead to the eventual production of iPhones in the country.
Foxconn has recognized that Vietnam is now a major electronics producer and exporter.
According to the General Department of Customs (GDC), in the first eight months of 2019, the export turnover of phone and phone accessories hit $32.9 billion, an increase of 4.3 percent compared with the same period last year. The second largest export item was computers and electronic products, which brought $21.8 billion, an increase of 14.3 percent.

Foxconn's major source of income is from the production of iPhone, iPad and accessories for Apple. Foxconn is also the assembler for many other electronics brands, including Kindle, Nintendo, Xiaomi, Playstation and Xbox.

In 2007, Foxconn invested $5 billion in Vietnam to build a factory in Bac Ninh province. According to Virac, the total turnover of three of Foxconn's major factories was $2.8 billion, of which Fuhong Precision Component Bac Giang alone made up half of total turnover.

If Foxconn has large component production factories in Vietnam and its partners in supply chains make considerable investments in Vietnam, it is likely to consider assembling iPhones in Vietnam, especially if Apple decides to relocate the iPhone assembling activities out of China.

Arthur Liao, an analyst at Fubon Research, said it is highly possible that Vietnam would become a major production base for Apple's products in the future.
Kim Chi

The World Trade Organization has slashed its forecast for trade growth this year by more than half, warning the slowdown could hit living standards and jobs. 

Vietnam`s yarn export turnover only rose slightly by 3% year-on-year compared to the growth rate of 14% in the same period last year.