More than 1,000 workers from a foreign-invested Taiwanese company in the northern province of Ninh Binh have returned to work after three-day strike over low Tet bonuses.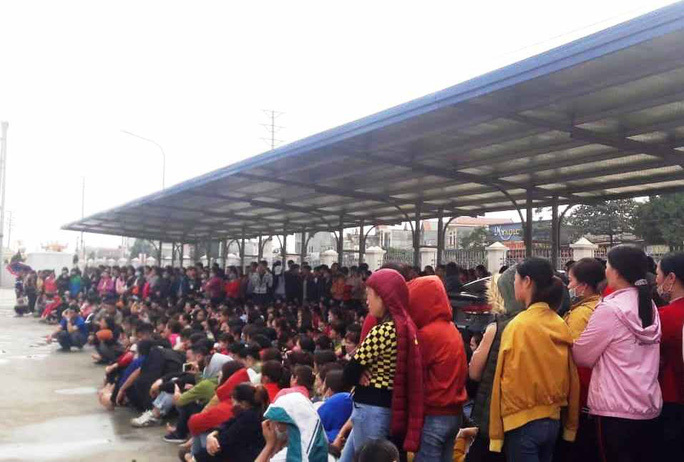 The workers gathered to oppose the company's low Tet bonuses on January 5
According to the initial information, the wholly Taiwanese-invested Ever Great International Footwear Company in Gia Vien District would not give bonuses for the 2020 New Year holiday. 
Meanwhile, the company announced that the Tet 2020 bonus would be equal to just half a month's basic salary for people who had worked for a year or more. Those who had worked for the firm for less than a year were to be offered a much lower bonus.
Tran Kim Long, deputy vice-chairman of Ninh Binh's labour federation, said that the agency worked with the company about the case. After that, the firm agreed to provide Tet bonuses of a month's basic salary for workers working for at least one year and a percentage of the monthly salary for others, depending on their experience.
After the information was reported to the workers, they returned to work on January 6 afternoon.
Ever Great International Footwear Company, which has an initial investment of VND224 billion (USD9.73 million), has operated since September last year.
Nguoilaodong/Dtinews