According to reports from the public security agencies of 39 provinces and cities, a total of 1,343 Chinese people have entered Vietnam illegally.
Talking to the media on the sidelines of the Government's monthly press conference on May 5, Lt. Gen. To An Xo, Chief of the Office of the Ministry of Public Security, said that about 150,000 people have entered Vietnam so far this year, including about 110,000 via land border and about 40,000 people by air. These people are foreign experts who came to Vietnam for business and Vietnamese expatriates.
The police handled and prosecuted 49 cases with 141 people.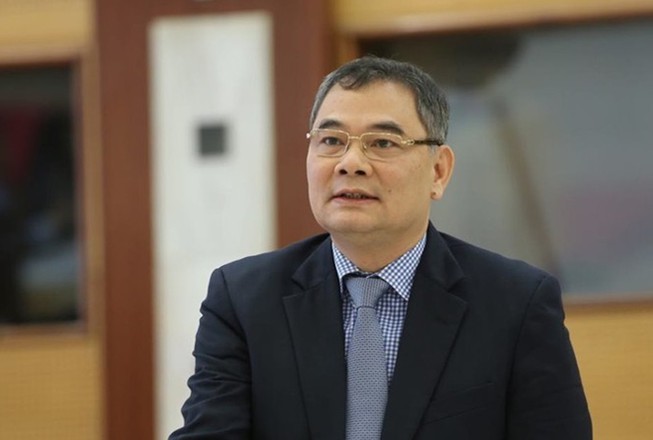 Lt. Gen. To An Xo, Chief of the Office of the Ministry of Public Security.
The control of people entering illegally in Vietnam belongs to the responsibility of the border guard and relevant agencies from the central to local levels. Handling this problem requires the involvement of the entire political system, the general said.
"People who illegally enter Vietnam violate our sovereignty and pose a high risk of carrying pathogens into Vietnam, affecting the employment of Vietnamese people. Therefore, it is necessary to drastically prevent illegal entry," he said.
Regarding measures to handle the situation, Mr. Xo said that on May 4 the Minister of Public Security issued an order on nationwide review and inspection to detect foreigners who enter Vietnam illegally. In addition, the border forces have intensified inspection over the border area. The police force will trace and prosecute people who enter Vietnam illegally as well as Vietnamese who give a hand to these people.
Those who enter Vietnam illegally, if not injected with Covid-19, will be sent back to the place of origin. Hotels that do not comply with the regulations may have their operating licenses withdrawn, or be subjected to administrative penalties, or even criminal sanctions.
The Ministry of Public Security is currently seeking measures aimed at clarifying methods and tricks used by people to bring illegal entrants into the nation, in an attempt to halt the potential spread of Covid-19, General Xo said.
Initial investigations show brokers are making use of online social networks to connect with people who are seeking to enter Vietnam illegally. A number of detainees have revealed that most illegal entrants are looking for employment, although some have unknown reasons for wishing to enter.
According to the General, it is imperative to tighten control of illegal entrants who pass through guesthouses, hotels, and other types of accommodation. In addition, relevant forces need to reinforce check-points and prosecute brokers as well as illegal entrants to serve as a deterrent to others.
Despite continued vigilance, there remains a huge number of illegal entrants passing through border areas in the northern and southwestern regions, especially on land. Tightening control of these border areas to prevent new COVID-19 cases is therefore proving to be a great challenge, he said.
Thu Hang

HCM City is tightening surveillance to detect illegal entrants from other countries, its People's Committee chairman, Nguyen Thanh Phong, said at a meeting of the city Steering Committee for COVID-19 Prevention and Control on April 26.   

The border guards at Ha Tien international border gate in the southern province of Kien Giang are on duty day and night to patrol and control the southwestern border line to prevent another Covid-19 outbreak.