The Ministry of Health on June 6 morning reported the latest detection of a further 39 locally-transmitted cases, with the majority found in Bac Giang at 21, HCMC at 10 and Bac Ninh at 8, lifting the overall number of infections to 7,029.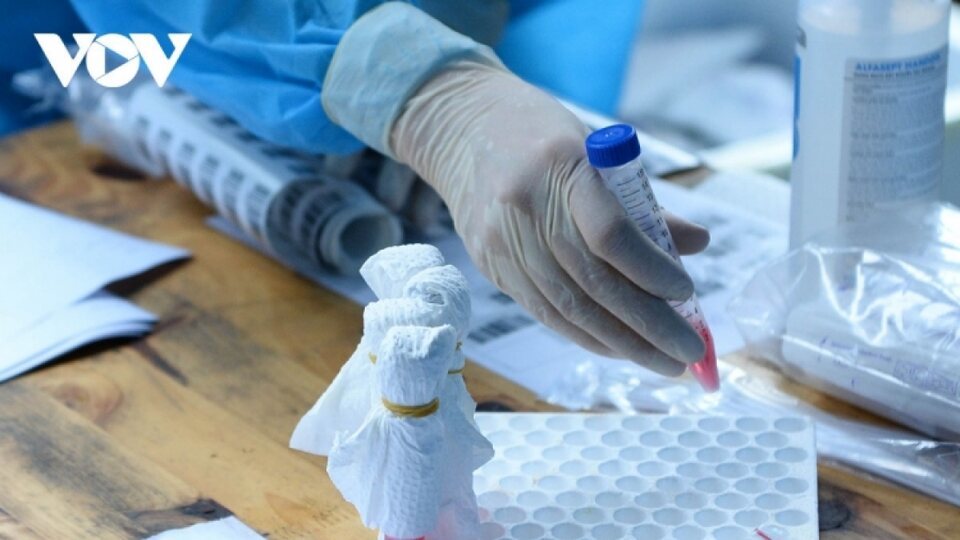 The cases in Bac Giang and Bac Ninh are mostly related clusters at industrial parks which had been put in quarantine earlier, while those detected in HCM City are associated with a Christian congregation based in Go Vap district.
The new cases have brought the national infection count to 7,029, including 5,459 in the ongoing COVID-19 wave. The overall number of imported infections is 1,551.
One day earlier, the nation registered a total of 254 new infections, including 246 domestic cases, and 8 imported ones.
The death toll relating to the novel coronavirus (COVID-19) pandemic stands at 53, while the national recoveries total 3,310.
According to data provided by the Ministry of Health, as of June 5 more than 1,243,300 people, mostly frontline medical workers and members of the community-based anti-COVID-19 groups received COVID-19 vaccine shots, including a total of 33,632 vaccinated with full two doses of the AstraZeneca COVID-19 vaccine.
A total of 24,466 people were vaccinated against COVID-19 across 9 provinces and cities on June 5 alone.
Fifteen pandemic-hit localities in the nation have passed 15 days without recording any new case of local transmission.
VOV

A COVID-19 vaccine fund made its debut on June 5 evening in Hanoi, featuring the participation of PM Pham Minh Chinh, officials from the Vietnam Fatherland Front, ministries, sectors, and organisations, business community representatives and others.