Bac Giang Province health authorities have established a COVID-19 field hospital with a capacity of 620 beds in the province's gymnasium.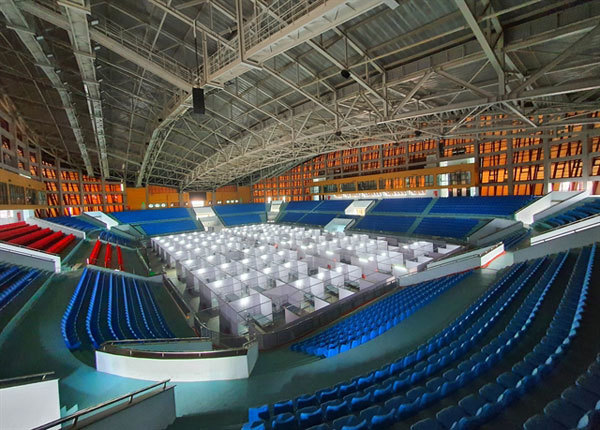 A field hospital with a capacity of 620 beds has been set up at Bac Giang Province's gymnasium to deal with the outbreak in the province. 
On Tuesday evening, the Ministry of Health announced a record of 243 locally infected cases in Bac Giang, bringing the total number of cases in the northern province on the day to 375 cases.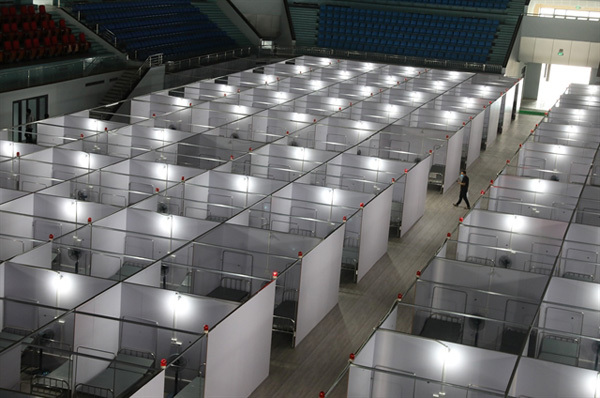 Work to turn the Bac Giang Province gymnasium into a field hospital was quickly completed after a record number of COVID-19 cases were reported in the province on Tuesday.
All the new cases in Bac Giang are linked to hotbeds in local industrial parks and inside locked-down areas.
The field hospital aims to reduce the burden on the local health system.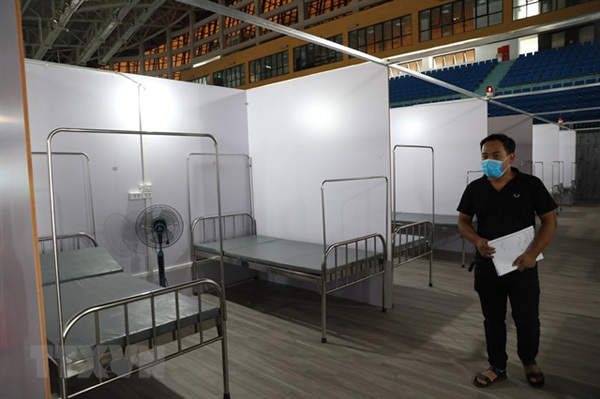 A worker examines the newly-established ward for COVID-19 patients in Bac Giang Province.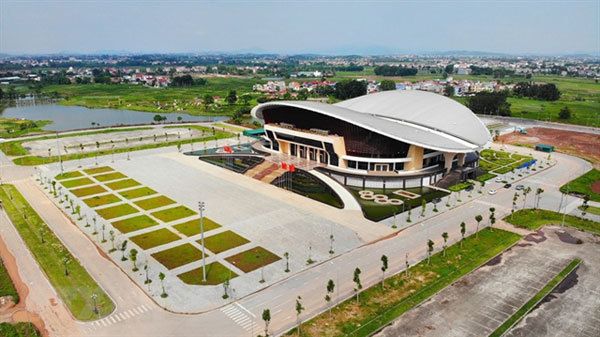 Bac Giang Province's gymnasium was inaugurated on September 1, 2019, covering an area of 2.8ha in Dinh Ke Ward and Dinh Tri Commune of Bac Giang City.
On Wednesday morning, the province reported 55 new cases.
Since April 27, as many as 1,454 cases have been recorded in the province out of 2,873 cases reported across Vietnam.
Bac Giang Province is the biggest hotspot in the country since the pandemic started.
VNS

The military are setting up two temporary hospitals to provide care for COVID-19 patients in Bac Ninh and Bac Giang provinces, which are the two provinces affected the worst by the current COVID-19 resurgence in Vietnam, on May 19 afternoon.

The Covid-19 epidemic has been stressful in Bac Giang, with an increase in infection cases in industrial parks, hence the Ministry of Health decided to provide exceptional emergency medical assistance for Bac Giang's fight against Covid-19.