A HCM City court on Tuesday sentenced an American man to three years in jail for causing a traffic accident in HCM City that killed a woman.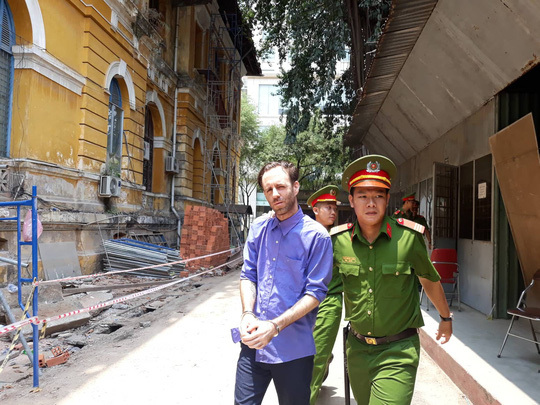 Shane Denoon accused of violating road traffic regulations and caused the deadly accident
Shane Denoon, 41, was accused of violating road traffic regulations and caused a deadly accident, the court said.
According to the indictment, while Denoon was driving a motorbike on Nguyen Van Troi Street in Phu Nhuan District on January 27 last year, he hit into a woman cycling in front of him.
The woman suffered a traumatic brain injury and died. Denoon was also hospitalised for his injuries.
Denoon failed to provide a valid driving licence. Before causing the accident, he had drunk a lot of alcohol with his friends.
At the court, Denoon said he did not remember anything about the accident. When he woke up, he was already in the hospital.
His family paid the victim's family VND200 million (USD8,965) in compensation and petitioned the court to reduce the punishment for Denoon.
Nguoi Lao Dong/Dtinews