The Australian Government will provide 50 Australia Awards scholarships to Vietnamese citizens this year.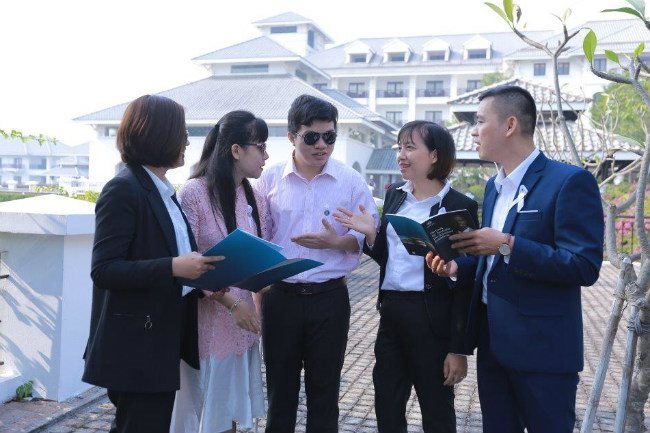 Some scholars with disabilities or disadvantaged background that won the Australia Awards scholarships last year - PHOTO: COURTESY OF AUSTRALIA AWARDS - VIETNAM
The selection round is open for applications from now until April 30. Applicants can apply online at http://bit.ly/AustraliaAwardsScholarship. Results will be announced in early August.
Australia Awards are prestigious international scholarships funded by the Australian Government available to Vietnamese citizens for Master studies at Australian universities.
The scholars will gain a quality education in Australia, advance their knowledge and build networks across a range of areas, including governance and economic growth, transport, water and sanitation, education, gender equality, agriculture and rural development, regional stability, human rights, disability and climate change.
On their return to Vietnam, many Australia Awards alumni contribute to advancing Vietnam's development and go on to hold senior positions in businesses and the government.
"Australia Awards scholarships are equipping a new generation of leaders with the skills and knowledge they need to make a difference. The scholarship recipients will return home from their study in Australia with new ideas and the ability to make a significant contribution to Vietnam's development. I am confident that they will thrive during their period of study in Australia," said Robyn Mudie, Australian Ambassador to Vietnam.
Applicants are assessed on their professional and personal qualities, academic competence and their potential to impact on development challenges in Vietnam.
People with disability, from disadvantaged rural areas and from ethnic minority groups are encouraged to apply. A support scheme is available to assist equal participation for these disadvantaged applicants.
Up to now, the Australian Government has provided over 6,000 Australia Awards scholarships for Vietnamese nationals to study in Australia.
For further information, including eligibility criteria, visit australiaawardsvietnam.org. 

Education New Zealand (ENZ) has announced the return of its New Zealand Schools Scholarships (NZSS), a prestigious scholarships programme offered exclusively to Vietnamese school students.