The Australian Government has announced help for Vietnam to assess the contribution of technology to GDP growth via the Aus4Innovation programme.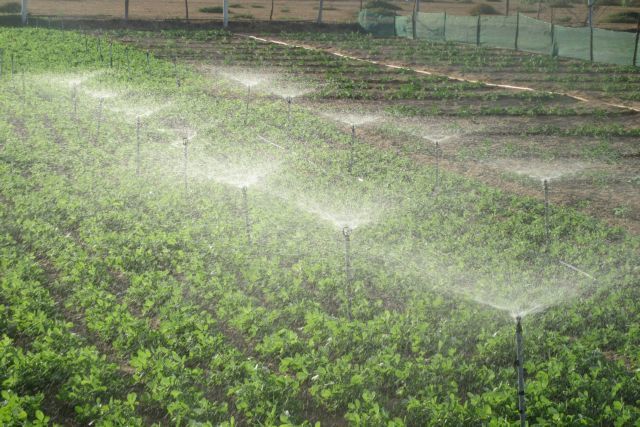 A water-saving irrigation system is used at a peanut farm in the coastal central province of Ninh Thuận. Australia and Việt Nam are expected to conduct research on technology and GDP growth this year.
An AU$500,000 (US$323,000) study entitled 'Việt Nam's technological change – how technology is contributing to productivity and economic growth' is set to be co-implemented in 2020 by Australia's leading digital research organisation CSIRO's Data61 and Việt Nam's Ministry of Science and Technology (MoST).
It aims to develop a set of economic models to evaluate the impacts of technology creation and adoption efforts on productivity and GDP growth in Việt Nam.
Robyn Mudie, Australian Ambassador to Việt Nam, stressed the study's significance to demonstrate how the two countries can collaborate to translate their high-level Innovation Partnership into practical and meaningful projects.
"We are very proud to connect Việt Nam with an excellent team from CSIRO's Data61. Working in partnership with MoST, the team will co-develop powerful models to help the decision-making process become more evidence-based, ultimately making investments in science, technology and innovation to deliver better value for money," she said.
On behalf of MoST, Vice Minister Bùi Thế Duy expressed his expectation of the study as an opportunity for the ministry's staff to master innovative methodology and techniques.
"Our hope is to embed the process at MoST to make this collaboration with Australia effective and sustainable," he said.
The study is based on key recommendations from the 2019 report "Việt Nam's Future Digital Economy towards 2030 and 2045" launched in May 2019 with the funding from the Australian Government.
The report suggested that an index to measure the economic impact of innovation would help advance the country's innovation ecosystem and build adaptive capacity to respond to challenges and opportunities, like Industry 4.0. — VNS

Vietnam could export asparagus to Australia this month, according to the Viet Nam Trade Office in Australia.

Shrimp exports to Australia increased strongly in 2019, expanding at a two-digit growth rate, according to the Vietnam Association of Seafood Exporters and Producers (VASEP).