Pham Nhat Vu, former chairman of private pay TV firm Audio Visual Global JSC (AVG), will not have to bear all liability for MobiFone's losses in the MobiFone-AVG deal.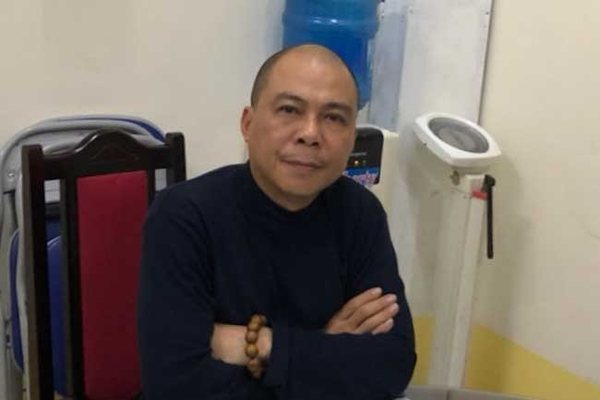 Pham Nhat Vu, chairman of Audio Visual Global JSC - PHOTO: MINISTRY OF PUBLIC SECURITY
It is because he has proactively returned VND8.5 trillion that MobiFone had paid to acquire AVG and has cooperated with investigators, according to the Supreme People's Procuracy.
The Supreme People's Procuracy has issued an indictment against 14 defendants who were involved in the deal in which MobiFone Telecommunications Corporation had overpaid for a 95% stake in the loss-making private pay AVG, Nguoi Lao Dong newspaper reported.
Among the 14 defendants, former Minister of Information and Communications Truong Minh Tuan and his predecessor, Nguyen Bac Son, have been indicted for public capital mismanagement and passive bribery. Meanwhile, Vu has been indicted on charges of offering bribes.
According to the indictment, Vu had also paid more than VND329 billion in costs related to the deal.
Further, he has provided evidence to the investigating agency to prove the violations of other defendants and has voluntarily confessed his crimes.
Vu declared that on October 2, 2015, he represented AVG to meet with a representative of MobiFone, witnessed by representatives of the Ministry of Information and Communications. The two sides agreed that MobiFone would acquire a 95% stake in AVG for some VND8.9 trillion.
After signing a contract on the acquisition, on January 15, 2016, MobiFone paid 95% of the contract value, equivalent to VND8.5 trillion, to eight shareholders of AVG.
Benefiting from the deal, Vu later offered bribes of US$3 million, US$$200,000, US$2.5 million and US$500,000 to Son, Tuan, former MobiFone board chairman Le Nam Tra and former MobiFone general director Cao Duy Hai, respectively. SGT
 
The Supreme People's Procuracy on October 19 notified the prosecution of two former ministers of information and communications (MIC) – Nguyen Bac Son and Truong Minh Tuan, along with 12 other defendants.

Two former communication ministers have been accused of taking millions of dollars in bribes to make sure the deal to sell AVG to the State-owned telecom corporation MobiFone went ahead smoothly.