Outbreaks of A/H5N1 and A/H5N6 avian influenza, which is transmittable to humans, have been reported in 13 communes of 11 localities nationwide from the start of 2019.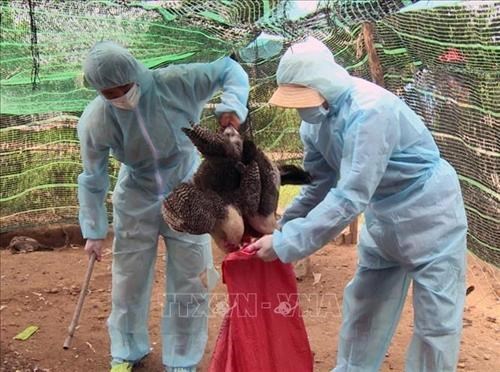 Infected poultry were culled to prevent the spread of the avian flu 
More than 23,000 fowl were culled in the period.
The flu is forecast to widely spread in the remaining months because of changing weather and surging poultry transportation in time ahead of the Lunar New Year holiday.
Therefore, localities across the country are asked to carry out measures to prevent the spread of the flu in line with the Law on Animal Health, and create optimal conditions for poultry farming in a bid to make up for the decrease in pork production caused by the African swine fever.
They are also instructed to devise plans and mobilise forces to prevent the disease, spray chemicals in high-risk localities and keep a close watch on the growth of local poultry, especially in previously-affected areas.
Vietnam first detected the avian flu virus A/H5N1 in December 2003 on both human and poultry. Several new strains of the virus, such as A/H7N9, A/H5N2 and A/H5N8, could enter the country through transportation, business and consumption of illegally imported poultry products of unclear origins, especially in the northern border provinces.-VNA