The Civil Aviation Authority of Vietnam (CAAV) and France's ADPi company signed an MoU in Hanoi on April 24 on cooperation in studying a project on expanding and outlining a detailed master plan on Noi Bai International Airport.
VND4.2 trillion assigned for runway upgrades at Noi Bai, Tan Son Nhat
Mural paintings on lotus ponds debut at Noi Bai International Airport
Noi Bai maintains place in world's top 100 airports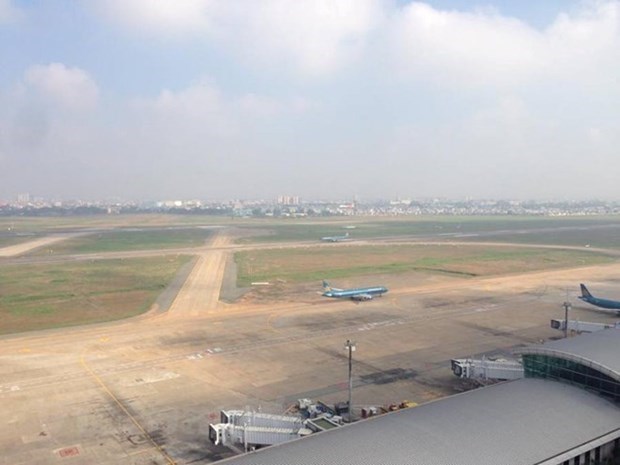 Noi Bai International Airport, Hanoi.
Earlier in October 2018, the French government approved an aid of over 564,000 EUR (630,900 USD) and assigned ADPi to work with the CAAV to devise the master plan to submit to the Transport Ministry for approval.
The plan was later ratified by the ministry and suits aviation transportation master plan approved by the Prime Minister. Under the plan, the airport will be capable of handling 80 – 100 million passengers per year and will be implemented within 12 months.
ADPi is an airport architecture and technical design consulting company under the management of Aeroports de Paris Group. It specialises in managing and designing airport facilities such as terminals, control towers, airport maintenance centre in Beijing, Shanghai, Seoul, Dubai and Jeddah.
It was also hired by the CAAV to review and study the master plan and offer feasible ideas.
Noi Bai airport to serve nearly 90,000 passengers in coming holiday's peak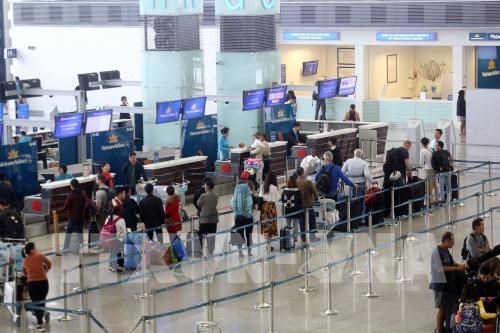 Passengers queue up to check-in at Noi Bai Airport
The Noi Bai International Airport (NIA) in Hanoi is expected to serve about 90,000 passengers on the peak day of the upcoming Liberation Day (April 30) and May Day (May 1) holiday, according to a representative of the NIA.
During the holiday, around 550 flights will take off and land on the airport each day, a year-on-year rise of 7 percent.
The NIA is set to serve the largest number of passengers on April 26-27 and May 1-2.
However, the projected passenger traffic is not as high as that in summer's peak time, which falls from June 20 to July 30. During that period, the figure may reach 92,000 on weekends, with a total of 560 flights per day.
Earlier, the Civil Aviation Authority of Vietnam said on the occasion of the coming holiday, Vietnamese airlines will provide nearly 1.9 million seats on 8,700 flights of domestic and international routes between April 26 and May 5 to meet increasing demand.
The national flag carrier will offer roughly 800,000 seats, a rise by 78,000 seats year-on-year. Of that figure, more than 53,000 seats on domestic flights will be added, with most of the flights from Hanoi and Ho Chi Minh City to tourist destinations in Da Nang, Nha Trang, and Phu Quoc.
International flights from Vietnam to Japan, the Republic of Korea, Thailand and Cambodia will add more than 25,000 seats during the time.
Meanwhile, Vietjet Air and Pacific Airlines will provide 860,000 seats and 200,000 seats on international and domestic routes, respectively, during the period.