Binh Duong is studying a project to build a railway route that would extend from the province to HCM City and Dong Nai and Ba Ria-Vung Tau provinces to transport goods in the southern key economic region.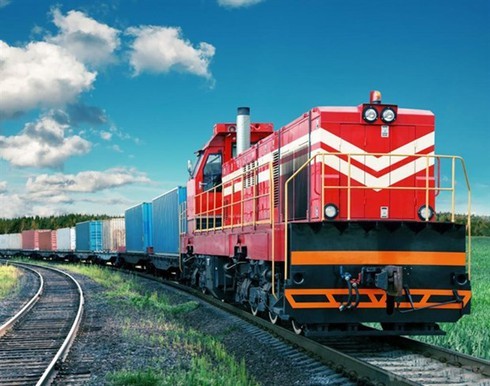 Binh Duong province has proposed building a railway route to transport cargo containers between its industrial zones and HCM City and Dong Nai and Ba Ria-Vung Tau provinces (Photo: vovgiaothong.vn)
The railway routes will have a total length of 100km and will connect Binh Duong province's industrial zones to ports in HCM City and Ba Ria-Vung Tau and Dong Nai provinces.
The project is expected to shorten travel time and reduce transport costs in the region.
With the new railway route, trains will travel at a speed of 120km per hour, which will help transport cargo containers from Binh Duong province to HCM City ports in only two hours. 
In addition, the project will ease congestion and prevent traffic accidents on roads.
The province's authorities will continue to work with local units to complete its report before submitting it to the Government.
More than 60 percent of the country's import and export cargo containers go through this area.
The province is also conducting research on the construction of three logistic centres located along the new railway.
When the railway route is put into use, the logistics centres would act as hubs for receiving and distributing cargo containers to other regions. VNA

Vietnam Railways (VNR) plans to upgrade the country's rail infrastructure by building 300 new and high-quality train carriages and purchasing more locomotives by 2023.  

The Chinese Government has provided nonrefundable aid of 10 million Chinese yuan (US$1.4 million) for a feasibility study for the Lao Cai-Hanoi-Haiphong express railway project, according to the Ministry of Transport.