Quang Ba Flower Market in Hanoi capital, the largest of its kind in northern Vietnam, is busy these days as local people are going shopping in the lead up to the lunar New Year holiday.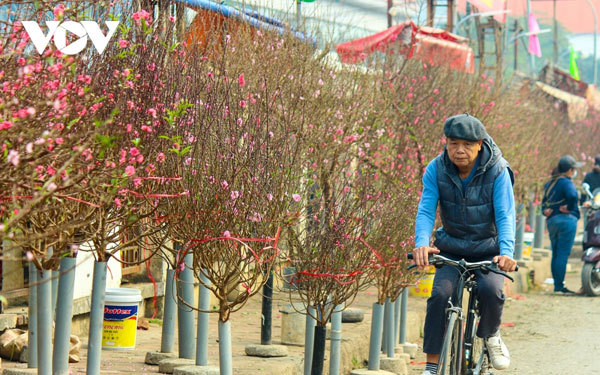 Located just five km from the city centre, Quang Ba Flower Market is an ideal place for local people to purchase flowers, especially on special occasions like the lunar New Year holiday (Tet), which is less than three weeks away.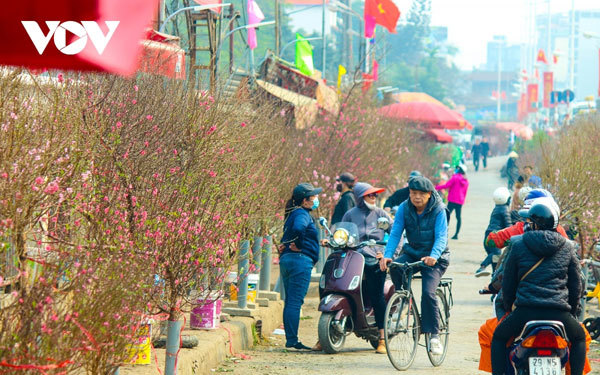 Coming to the market, visitors seem to get lost in a forest of peach flowers which are indispensable during the long Tet holiday for Vietnamese people, especially those living in the northern region.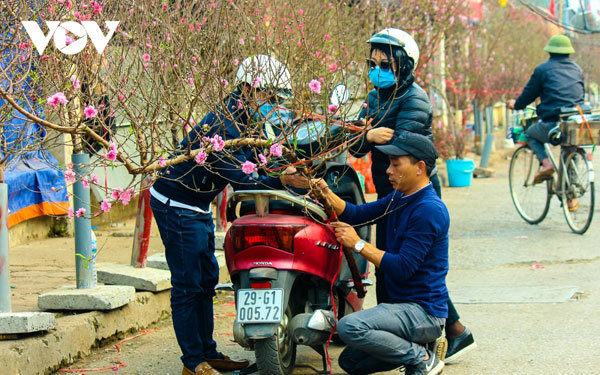 A big branch of peach flowers is the favourite with most of local residents as it is offered at an affordable price.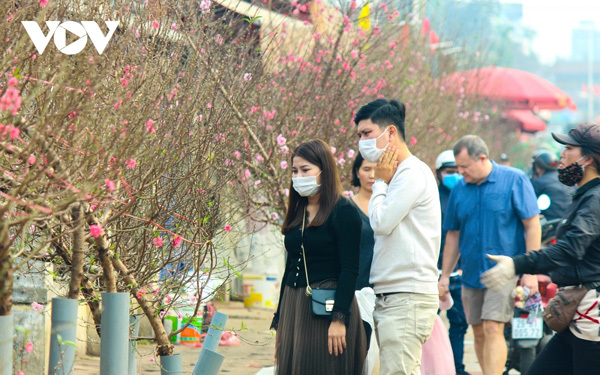 Without forest peaches due to a government ban, the market remains bustling with crowds of people visiting and buying their favourite branch.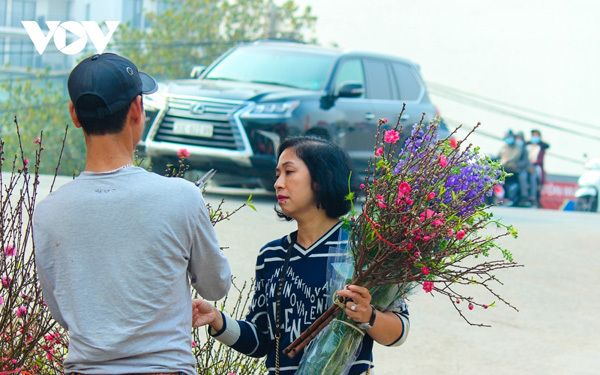 "As far as I know forest peaches must be stamped for traceability. Some ask for such forest peaches, but these peaches are yet to arrive here," says Tuan, who sells flowers at the market.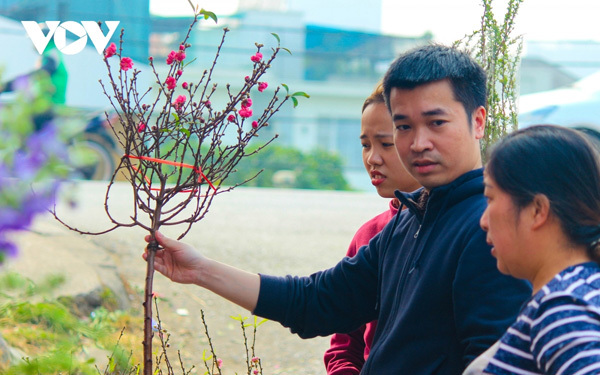 Tuan says without forest peaches, the average price of a domesticated peach branch has increased by 20-30% this year. A small branch (in the photo) costs around VND80,000.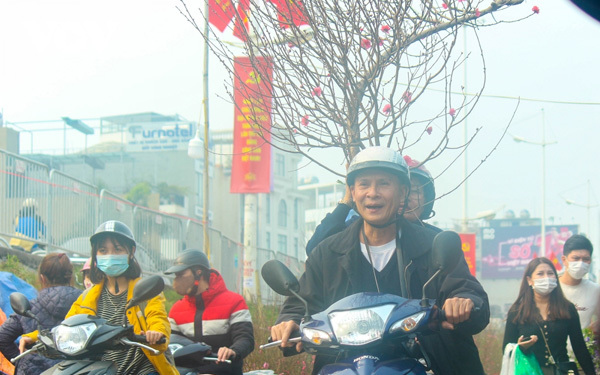 Hung, a local resident, says he does not care much about the price, because according to him a blossoming peace branch brings good luck in a new year.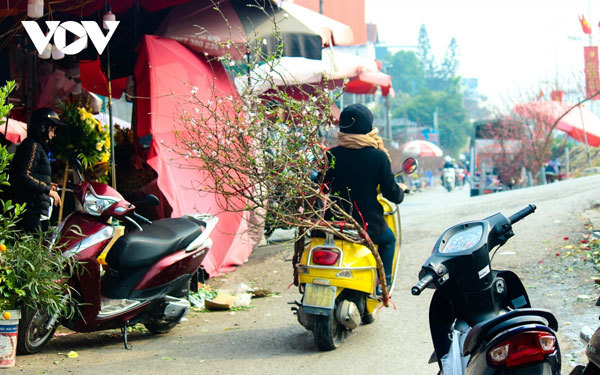 "I prefer a branch of forest peach to a domesticated one, because it has fewer flowers but the flowers are large which give a sense of serenity and comfort. This year I have to buy a domesticated one, though I am a bit sad and regretful," confides Hung.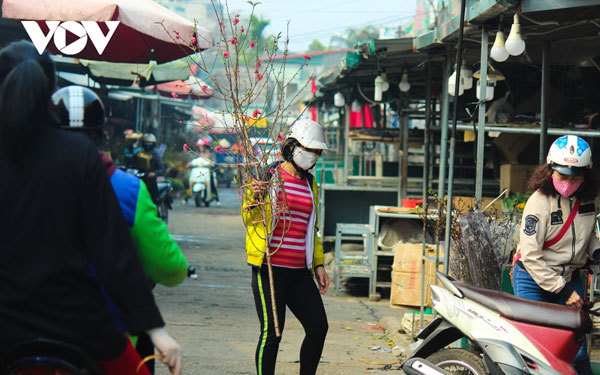 For Hanoians, they prefer a branch at the beginning of the peach flower season, and they then switch to a tree during the Tet holiday.
Therefore a branch is preferable for them these days no matter how big it is.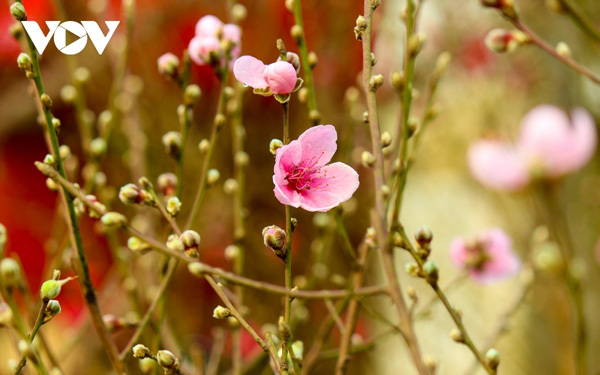 The blossoming of peach flowers means spring is coming.
VOV

A flower street with the theme of "Home Hanoi Xuan 2021" is set to be held for the first time between February 7 and 17 in Splendora urban area of Hoai Duc district, Hanoi.

The historic Quang An flower market in Tay Ho district of Hanoi has been flooded with local customers in recent days as they rush to buy the perfect decorative items for their home ahead of the Lunar New Year, known locally as Tet.