With just under one month to go until the start of the Lunar New Year, known locally as Tet, shops on Hang Ma Street in Hanoi downtown have been making meticulous preparations for the upcoming festival 
 by putting a range of colourful ornaments on display, thereby allowing visitors to enjoy the festive atmosphere.
Crowds of local people tend to flock to Hang Ma Street each year in order to purchase traditional objects and decorations for the Lunar New Year.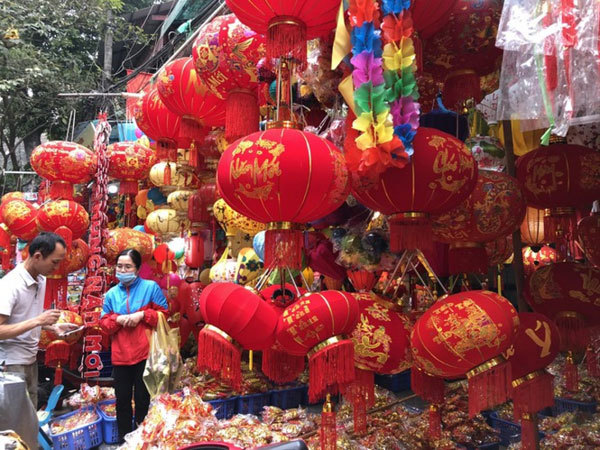 Visitors to the street can view an array of lanterns, flowers, and other decorative items on show.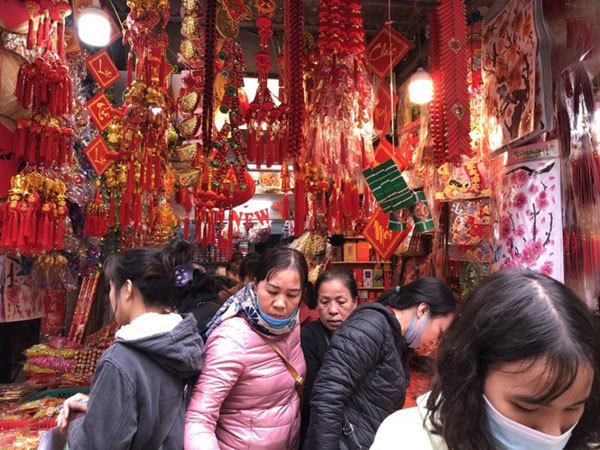 Locals squeeze into shops as they purchase essentials for the upcoming Tet.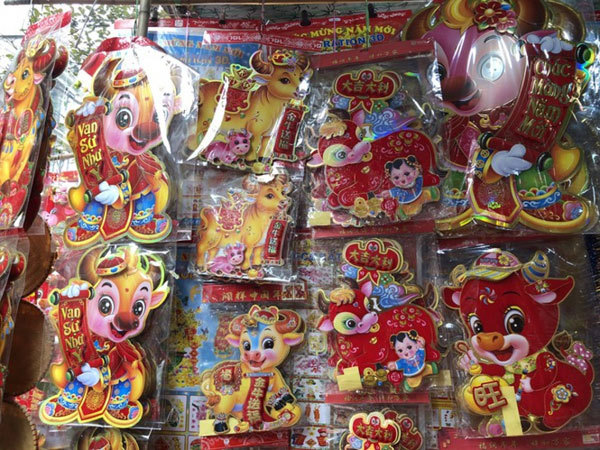 Decorative items which celebrate the upcoming lunar Year of Buffalo are among the favourite items on sale this year.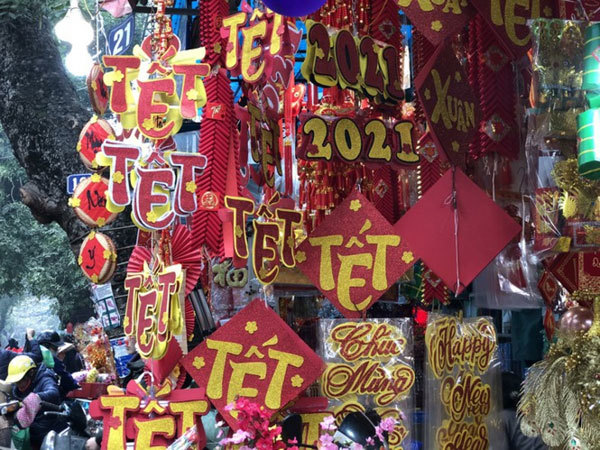 Colourful stickers sending wishes of luck and prosperity ahead in the Lunar New Year can be seen throughout the street.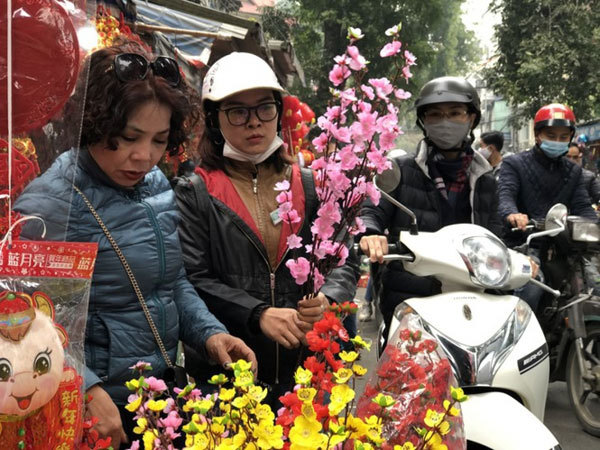 Peach and apricot flowers made of cloth and plastic are used for decoration.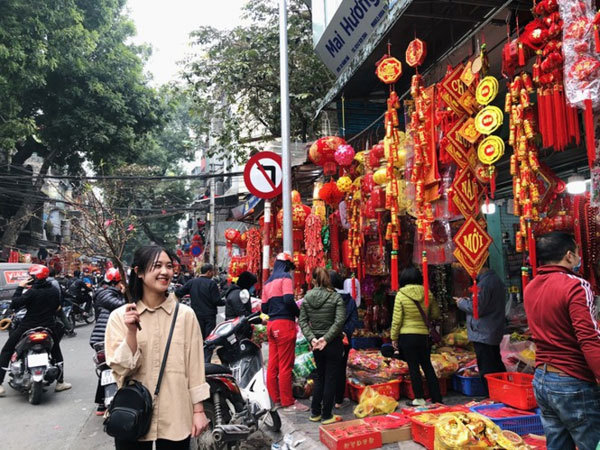 With Tet fast approaching, young people view the street as an ideal place in which to snap memorable photos.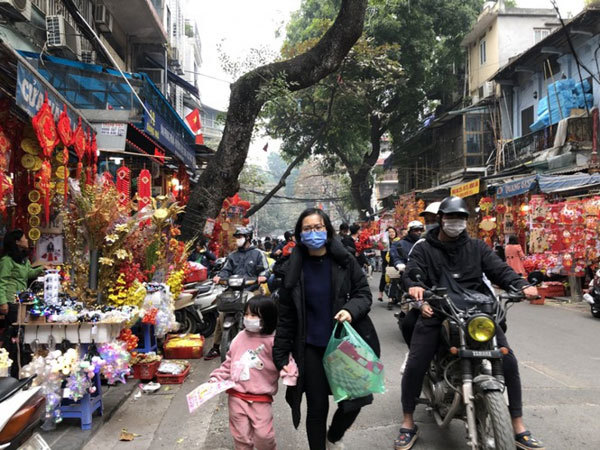 A mother goes with her child to shop for decorative items on the bustling Hang Ma Street.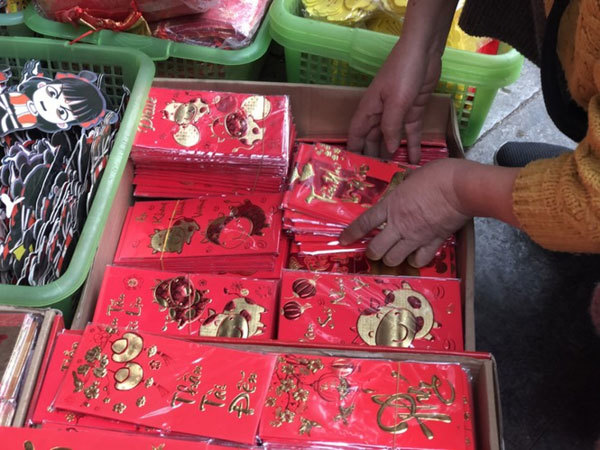 Envelopes for lucky money are an indispensable part of every Tet holiday. A package containing 10 envelopes costs around VND10,000 to VND15,000, equal to US$0.43 to US$0.65.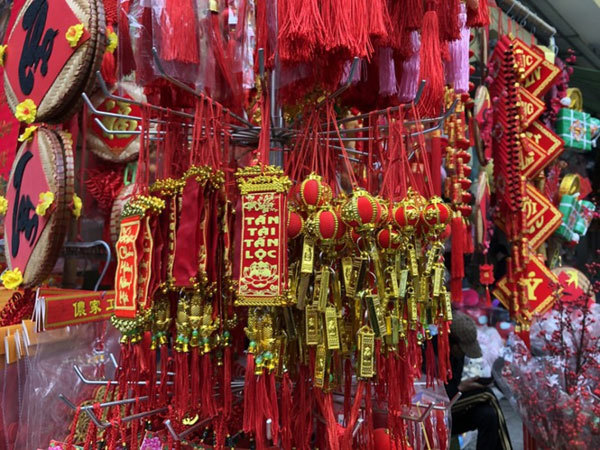 Hang Ma Street is a popular place for both residents and tourists in Hanoi to celebrate Tet each year.
VOV/ Tienphong

With just over three weeks to go until the Lunar New Year (Tet), many streets across Hanoi can be seen bearing festive decorations such as colourful bulbs, flowers, and numerous slogans.