A 47-year-old cafe owner in Hoi An has spent days walking through the streets in the town to hand out free masks to everyone he has met.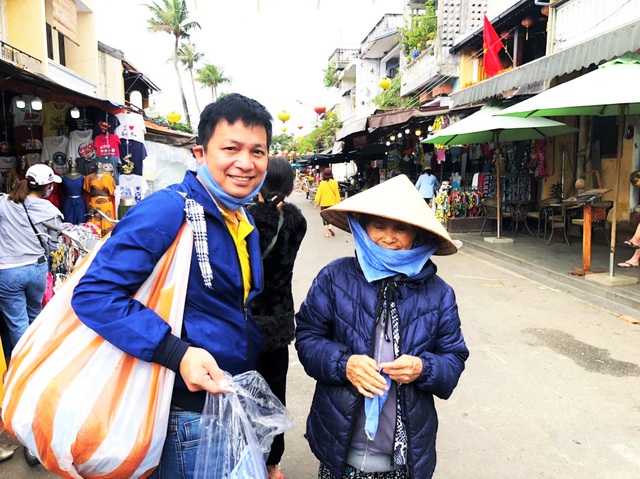 Le Van Chuong (L) wanders Hoi An to hand out free masks
Le Van Chuong in Tan An Ward closed his cafe shop in the past week and bought over 4,000 face masks to give away.

"When I went on the internet, many people complained about the high prices and shortage of face masks so I want to give away face masks. I haven't opened a permanent give-away location because poor workers are too busy and will not notice me, tourists are not familiar with Hoi An's streets so I walk around the town and give away masks to people I met," he said.

With the bags full of face masks and hand wash, Chuong wandered from the flea markets to the clothes shops to give away the masks and promote preventive measures against a possible coronavirus outbreak. According to Chuong, the workers do not have much free time so the information they received may be limited.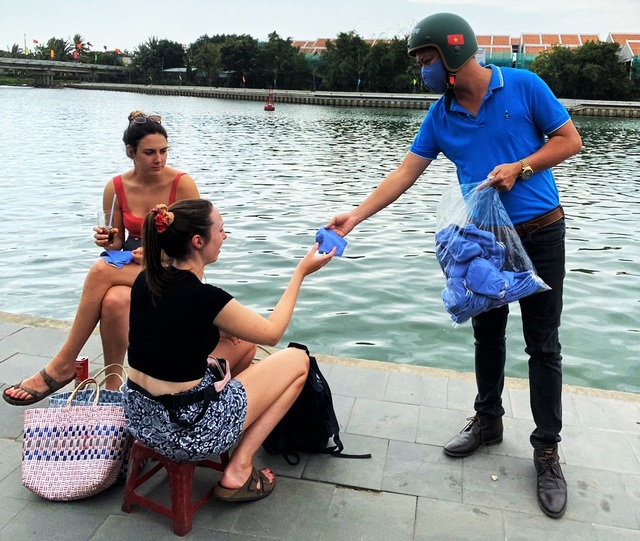 Giving masks to tourists
"Before giving away the masks and hand wash, I tried to raise awareness about the outbreak and teach them how to protect themselves. I'm glad that my gifts are welcomed," he said.

Lien, a trader at Hoi An Food Market, said, "As a food seller who often works with tourists, I really care about prevention works. The city authorities have also promoted such issues. It's good to receive a free mask when working in the tourism industry."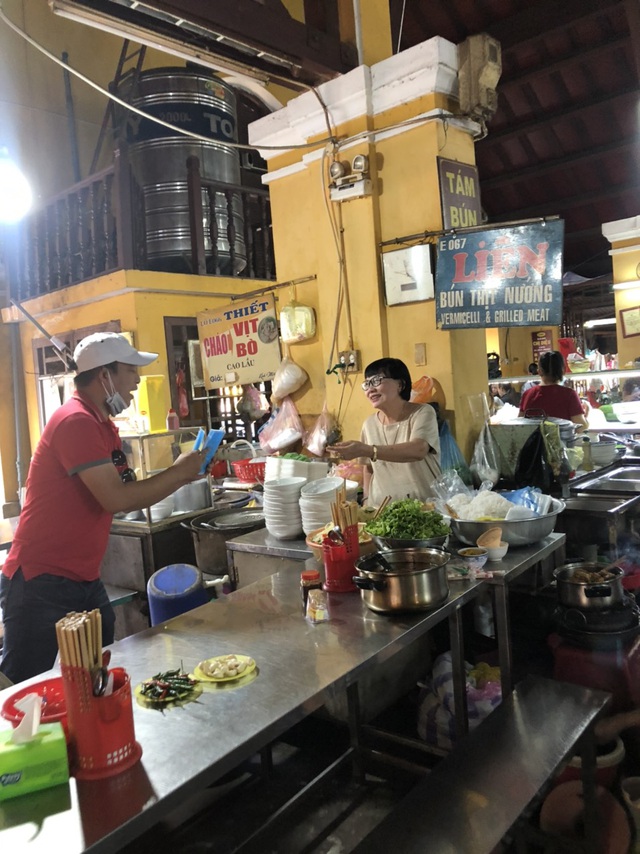 Handing out masks at market
Chuong said he was ordering 7,000 masks to give them to Hue and Cu Lao Cham Island people and tourists for free. If it is possible, he will continue to send free face masks to the markets in Hoi An and other places.

"I want to buy face masks at basic prices, especially masks for children. They are still small and need to be protected. Someone has promised to transfer 10 boxes of face masks to me. I hope more people will join hand together to help the community," he said. Dtinews

The Ministry of Natural Resources and Environment has asked all cities and provinces to focus on correctly disposing discarded face masks, especially in quarantine sites, in an attempt to stop the spread of COVID-2019.  

The local market is seeing used disposable face masks being collected for reselling and reuse, as well as fake hand sanitizers being widely produced, amid the rapid spread of the Wuhan coronavirus.