Vietnam is one of the countries with a high proportion of cancer patients.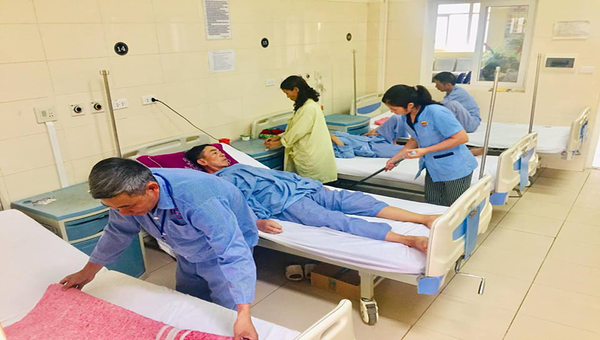 Cancer kills 115,000 Vietnamese people annually, or over 300 per day, and 165,000 new cancer patients are detected annually, local media quoted Director of K Hospital (Hanoi-based Cancer Hospital) Tran Van Thuan as saying.
Over 300,000 Vietnamese people are now living with cancer, making Vietnam one of the countries with a high rate of cancer patients, Thuan said at the meeting between the hospital and its partners from the United Kingdom on April 16.
The country has eight hospitals and 69 oncology centers, departments and units which basically meet the need for cancer prevention and treatment.
Thuan added that his infirmary has built bilateral relationships with large hospitals and universities in South Korea, Japan, the US, France, Australia to improve its preventative and treatment quality.
K Hospital has established a clinical research center, the first center in Vietnam's cancer prevention network, Thuan stressed.
Liver cancer is the leading common cancer in men, followed by lung, stomach and colorectal cancer while women have higher rates of breast, stomach, and lung cancer.
Most cancer cases can be cured if patients are detected early, treated promptly and properly. However, in fact, most cancer patients in Vietnam are treated in the late stage, resulting in low survival rate.
Professor Thuan said K Hospital has cooperated with the United Kingdom to do research of tamoxifen in treating breast cancer which has increase survival probability for woman patients.
Hanoitimes