The number of people being infected by the hand-foot-mouth disease (HFMD) has increased sharply in Ho Chi Minh City with a total of 3,088 separate cases being reported during August.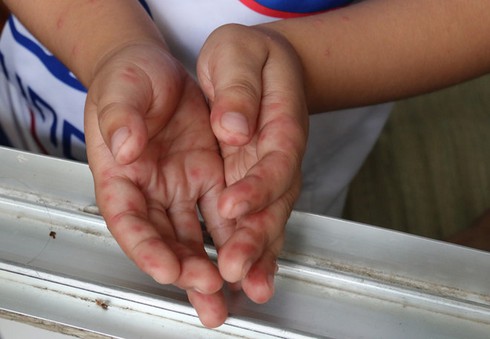 Cases of hand-foot-mouth disease rise sharply in HCM City 

The centre noted that the number of cases throughout August was much higher than that of July, which recorded just 1,438 cases.
Most of the patients suffering from the disease were mainly children aged under five.
According to the centre, the number of HFMD cases usually peaks in August and September.
In order to limit the spread of HFMD, the southern city's medical sector has begun to release information aimed at improving public awareness and advised teachers and baby-sitters to take necessary preventive measures to control the spread of the disease.
In addition to an increased number of HFMD cases, hospitals across the city also recorded a surge in the number of children being admitted with respiratory diseases.
According to doctors at children's hospitals, they were treating up to 300 cases of respiratory diseases each day and respiratory diseases usually peak from August to November.