Nguyen Xuan Duong, acting director of the Department of Livestock Production under the Ministry of Agriculture and Rural Development, speaks to Countryside Today on alternatives to pig farming in response to the spread of African swine fever.
Nearly 2.5 million pigs culled in Vietnam due to African swine fever
Vietnam makes progress on African swine fever vaccine
VN agencies discuss solutions to curb African swine fever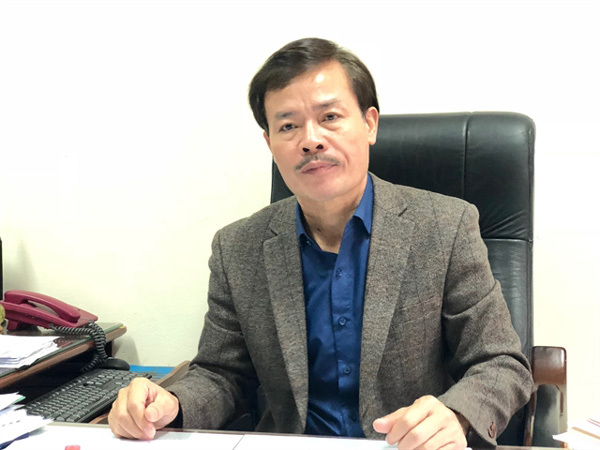 Nguyen Xuan Duong.
Switching to raising cattle (buffaloes and cows) could be a solution for pig farmers that are suffering because of African swine fever. Will this be difficult for small farming households?
I think switching from raising pigs to cattle should be considered a major direction, not an alternative used only in the time of African swine fever. It should be one of the methods to restructure the livestock industry and reduce pressure on the pig farming segment, especially because pork accounts for 70 per cent of the industry's meat production.
Switching to poultry and grass-fed cattle will also help to diversify our food sources and take advantage of the biodiversity of several areas in the country, and help farmers make use of byproducts such as straw, cornstalks and bagasse. These often go to waste, but they can be used to feed cows and buffaloes and help to produce meat and milk.
For areas that are suffering from African swine fever, to be honest, we are reluctant to advise farmers to resume their pig farming, because the virus remains in the air and the disease is unpredictable. So this is a good time for farmers with the financial capacity to switch to raising cattle.
If they do, they will have to connect with enterprises capable of working in areas that farmers are not familiar with such as calling for capital, choosing breeds, applying technologies in the farming process and selling the products.
How can farmers – who are experiencing great losses due to the fever – have the financial capacity to invest in cattle farming?
Their provincial authorities have to make policies and plans to help farmers switch. We also have to give farmers incentives to apply for loans to buy cattle. Right now a cow that is good enough to breed costs about VND30 million (US$1,300), so we need a credit policy that enables farmers to buy this type of cow.
In terms of food for the cattle, farmers can take advantage of byproducts or grow different types of hay or nutritional plants such as corn to feed them.
Households with small-scale pig farms are the ones suffering the most because of African swine fever. How can we ensure cattle farming will be done on a larger scale to reduce the risk of big losses for these households?
One thing for certain is cattle farming must be done within a supply chain in order to generate profit. It is easy to sell a chicken or a pig, but it is much more difficult to sell a buffalo or a cow. If farmers do not act as part of a supply chain but try to do everything themselves, it is likely they will not be able to sell the cows they invest in raising. Households can get together, or collaborate with co-operatives to create a circulatory agricultural model.
For example, whether they are raising buffaloes, cows, pigs or poultry, farmers need to create a litter flooring system that allows faecal waste to be absorbed and rapidly broken down. This floor bedding will become a source of micro-organism-rich compost for crops and plants. So in a circulatory agricultural model, the output of one thing can be used as an input for something else, helping to reduce the costs and increase profit.
VNS