A group of Chinese workers have been isolated at a hotel in Ha Tinh Province when returning to work at the Formosa Ha Tinh Company after the Tet Holiday.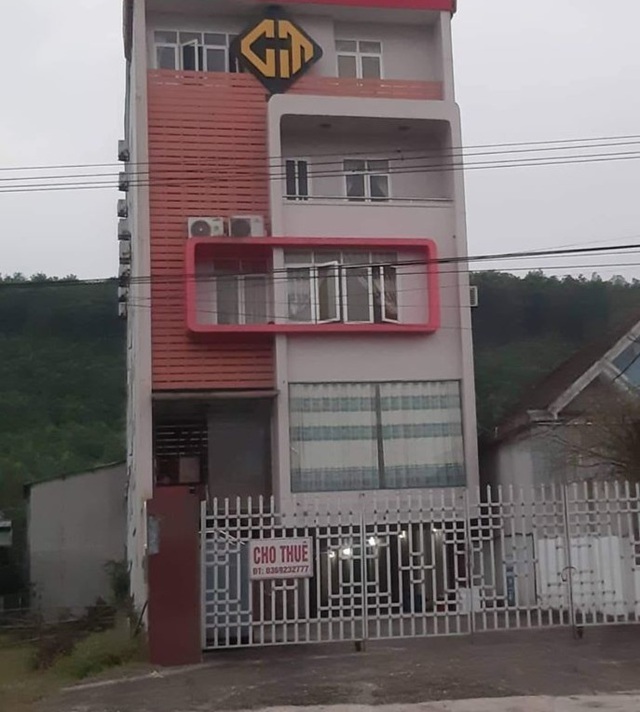 The hotel where the Chinese workers stay in Ha Tinh
17 Chinese workers are being monitored by local authorities in case they contracted the coronavirus.

The Taiwan-invested Formosa Ha Tinh Company recently announced that all staff that went to China during the Tet holiday should not return to work until February 15.
The move was to prevent the spreading of the coronavirus in the Vung Ang Economic Zone where Formosa Ha Tinh is operating its steel plant.
Chairman of Ky Trinh Ward People's Committee, Nguyen Huy Dong confirmed that the Chinese workers returned to Ha Tinh by road on January 29 and stayed at a local hotel since after the company refused to admit them to work.
They are now in good health but still need to be strictly monitored by health officers as they came from the virus area," Dong said. "They are asked not to go outside and the hotel has been disinfected every day to prevent the possible spread of the novel Coronavirus.
According to the company's announcement, they will issue further notice depending on the situation after February 15. Any workers who want to return to work must submit a health certificate confirming they are not infected by coronavirus within 14 days.
"This may cause inconvenience but we must take this action to prevent the potential spread of the deadly virus to the area," the company said.
The Ha Tinh Provincial Department of Health has asked Formosa Company to set up a separate area inside the company for those workers who returned from China after the Tet Holiday.
A report from the company said that they have 754 Chinese staff and 429 of them returned to China for the Tet Holiday. Dtinews
Xuan Sinh

In Vietnam, demand for medical face masks and hand sanitizers has increased sharply on fears of potential outbreak of the new coronavirus (nCoV).

Vietnam Airlines is resuming flights between Vietnam and Hong Kong, Macau and Taiwan (China) as from February 2 after the civil aviation authority permitted the resumption to repatriate affected passengers amid the novel coronavirus (nCoV) epidemic.