Local authorities of Con Dao Island off Ba Ria-Vung Tau Province have grown concerned over the potential undersupply of fresh water for residents and tourists if tourist arrivals to the island keep rising.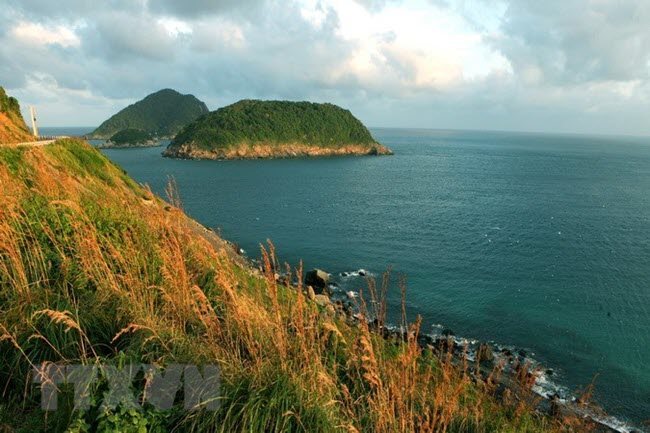 A view of Con Dao Island off Ba Ria-Vung Tau Province. The rising number of tourists may result in a freshwater shortage on the island – PHOTO: VNA
As a popular destination, the island district welcomes some 2,000 tourists daily, which helps the island generate more profits. However, the current supply of fresh water can only serve some 2,000 tourists and local residents, said Le Van Phong, chairman of the district's People's Committee.
The whole island will suffer a shortage of fresh water if tourist arrivals continue their upward trend, he said. Earlier, the shortage of hotel rooms and tourism services due to high tourist numbers was not as acute as the current fresh water undersupply as rooms are only heavily overbooked on weekends or holidays, Phong added.
To address the water shortage, the island district plans to build a freshwater supply plant with a daily capacity of 3,000 cubic meters. The district's leader, at a recent meeting with the provincial government, proposed the province should work out financial plans for the plant, so work on the project can commence this year.
Data released by the provincial Tourism Department show that the province recorded a 40% year-on-year increase in the number of tourists visiting the island over the past two years. Up to 300,000 tourists are expected to visit the island this year, equivalent to the target figure set for 2030.
The island is easily reached by air or high-speed boats operating on the Vung Tau-Soc Trang route. Recently, new high-speed boats were put into service for passengers traveling from Tran De in Soc Trang Province to Con Dao. SGT
Dao Loan