The national COVID-19 vaccine fund has received more than 4.85 trillion VND (211.35 million USD) worth of donations from 291,818 organisations and individuals as of 5pm on June 13, according to the fund's management board.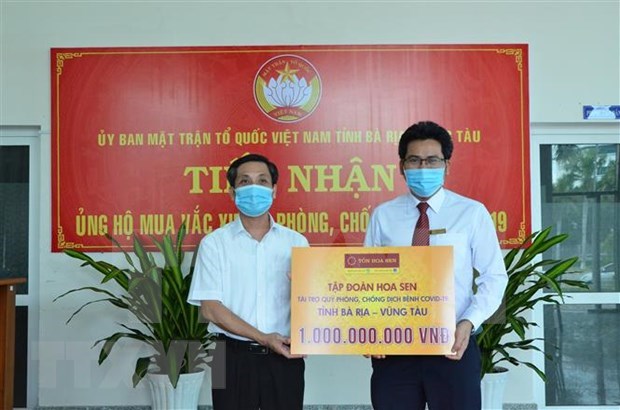 Illustrative photo. (Source: VNA)
Minister of Finance Ho Duc Phoc said that his ministry will publicise the amount of donations the fund receives every hour and every day along with the spending of money from the fund.
The ministry, which is in charge of the vaccine fund, has established a management board for it at the State Treasury and opened bank accounts at the State Treasury and commercial banks to receive support from individuals and organisations inside and outside the country.
Vietnam needs 150 million doses of vaccines to administer about 75 percent of its population this year, with total cost amounting to 25.2 trillion VND./. VNA

"I am a soldier. If I don't die on the battlefield, I need to lead a meaningful life in peacetime," said Le Van De, a war invalid in Hai Duong, explaining why he donated VND4.5 billion to the vaccine fund.

Organisations and individuals have so far committed more than VND5.6 trillion to the national COVID-19 vaccine fund since it was established not long ago to support the national vaccination campaign.