The Investigation Police Agency of Dak Song District in Central Highlands Dak Nong Province have detained five people for alleged deforestation.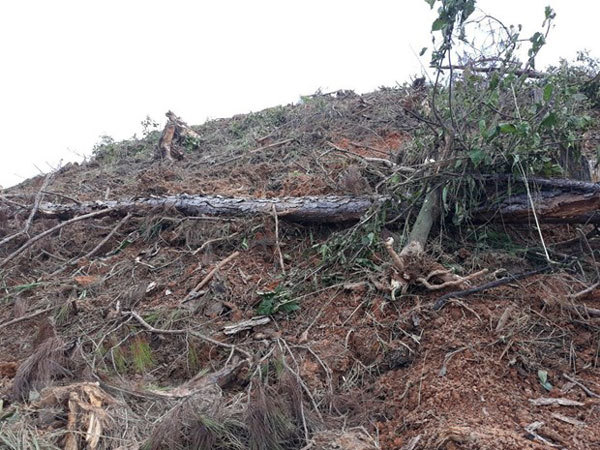 Pine trees are poisoned by pesticide in Dak Nong Province. — VNA/VNS Photo
Those arrested include Huynh Binh, 39, Nguyen Dinh Than, 31, Phan Cong Dung, 27, Le Manh Hung, 35, and Phan Van Dong, 27. All reside in Dak Song District's Nam N'jang Commune.
The five suspects, together with a man known as Tien, allegedly poisoned pine trees along National Highway No14 passing through the district to encroach on forestry land.
Tien paid for pesticides and two drills to destroy the pine trees.
The others were in charge of drilling holes in the tree trunks and pouring pesticide into the trees.
Nearly 1,160 pines trees along the National Highway No14 have been poisoned. Some of the trees were more than 30 years old.
The poisoning of pine forest along National Highway No14 and No28 in Dak Nong Province is a continuing problem. Tens of hectares of pine trees on lucrative land plots were drilled and poisoned. Poisoned nails were also found inside the trees.
The trees would wither and die slowly.
Last October, Prime Minister Nguyen Xuan Phuc asked the provincial People's Committee to report on the forest destruction.
The provincial People's Committee asked Dak Song District to investigate the case and find the culprits.
VNS